Charlie's month-end reading list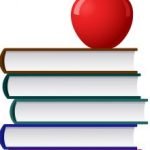 Here are some of the latest topics of interest at Fort Pitt Capital Group:
The first article, "Farmageddon looms: Only 30% of U.S. corn fields have been planted, 5 year average is 66%", is from ZeroHedge. Many farmers in America's heartland have not been able to get their crops in the ground yet this year because of unprecedented flooding. This could be catastrophic for farmers, and consumers should prepare for higher food prices in coming months.
The next article, "The 1.9 trillion fund giant with a crazy idea about investing," comes from Bloomberg. The future of one of the world's oldest and largest investment firms is no longer secure. The Capital Group, home of the American Funds, has always espoused "active" management, but now low-cost passive investing is taking a big chunk of their market share.
"Amazon butts in on Google-Facebook duopoly in the huge business of internet advertising. Publishers hung out to dry" is from Wolf Street. It discusses the growing amount of money funneling into internet advertising. Google and Facebook claim 60 percent of all internet ad dollars in the U.S., but Amazon's share is increasing.
Finally, "Many hospitals charge double or even triple what Medicare would pay," comes from The New York Times. A new study reveals private insurance companies are paying hospitals more than Medicare pays for the same care – sometimes A LOT more. Employers and insurers say this shouldn't be allowed.