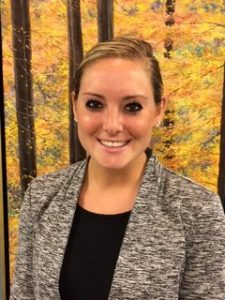 We are happy to introduce our latest Employee Spotlight, Cassie Denger, Client Relationship Specialist at Fort Pitt. She joined the team this summer and has been a great fit ever since. We sat down with her to hear about how she got her start, her favorite memory on the job so far, and more. Check out the Q&A below:
How long have you worked with the team at FPCG and how did you get your start at the firm?
I started with FPCG in June of 2016. I first connected with the company while I was still in college and looking to learn more about the financial services industry. However, my first job out of college was at a large firm in Pittsburgh, but I quickly realized I would feel more comfortable with a more local and more intimate company. When I found out Fort Pitt was looking to hire into the CRS role, I eagerly got back in touch and started to learn more about what they were looking for. The rest is history!
2. What is your favorite memory on the job?
My favorite memory on the job so far has been listening to Kerry Kelly call everyone by their assigned 'nicknames'. Kerry has such a bubbly personality and it cracks me up that she gave each employee a special nickname for everyone in the office! The office environment at FPCG is very warm and welcoming, and receiving a fun nickname made me feel like part of the 'family' right away.
3. Did you take part in anything fun this summer?
This summer I ran my very first marathon, the 2016 Pittsburgh Marathon. I ran as a part of a relay team made up of four of my friends, and it was a memorable event. I have plans to run the half-marathon next year if everything goes well.
4. What advice to you have for someone starting a career in financial services?
Speaking from my personal experiences, I think it is so important to learn as much as you can about your 'work personality' if you are thinking about entering the industry. It is a very fast-paced, but rewarding career, and I have discovered that I genuinely enjoy helping others with their finances. Every day is a learning experience, and if you have a desire for knowledge and working through problems, this industry is perfect for you.