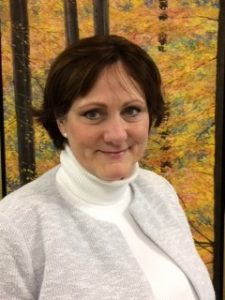 Elizabeth Bombara is new to the team, and we're happy to introduce her as our latest Employee Spotlight! Elizabeth joined Fort Pitt as a client relationship specialist and got her start in September. We discussed her role at the firm and some of her favorite hobbies outside of work. Check out the Q&A below:
What are some of your responsibilities at Fort Pitt?
I'm responsible for supporting the advisors and assisting clients with a variety of transactions throughout the day. This gives me the opportunity to interact and build lasting relationships with our clients. The work is challenging and very rewarding.
What do you enjoy most about your job?
I come from the finance side of the banking industry, so it's a nice change to come into a smaller, more family type of environment. With the Fort Pitt structure, you have a great team of individuals who support you and can lend a hand if needed. I also enjoy that it's never the same day twice – my ideal job combines the perfect mix of people and paper and I am finding that here.
What hobbies do you enjoy outside of work?
I love to cook, read and spend time with family and friends. I am currently reading "A Walk in the Woods" by Bill Bryson. I try to alternate between fiction and non-fiction when choosing what to read. You will also occasionally find me on a Saturday or Sunday binge-watching a show on Netflix.
Where is the best place you've traveled and why?
I have a son who lives in Colorado right now, and I love spending time there and exploring a lot of the smaller towns between the ranges. It's a great place to re-charge the batteries and I find the trips there to be very uplifting. I personally try to go out to visit at least 2-3 times a year and I'm not a skier, so the time is spent hiking and doing any of the many choices of outdoor activities that are available for a great part of the year.