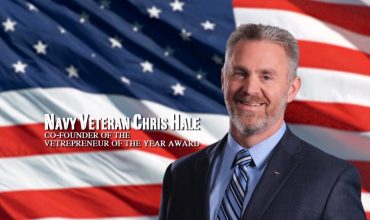 Nominations are now open for the 2020 Pittsburgh Vetrepreneur of the Year Award! For the third year in a row, Fort Pitt Capital Group is proud to be a lead sponsor for this distinguished award. Given annually to one of Greater Pittsburgh's veteran business owners, recipients of the award demonstrate the finest attributes crucial in leading a flourishing business – sustained business growth and success, and an extensive aspiration to cultivate veteran entrepreneurship.
Last year's award recipient, Michael Cherock, is a U.S. Navy Veteran and the founder of AE Works. His firm employs over 35 professionals with offices in State College and Arlington, Virginia.
The 2020 Pittsburgh Vetrepreneur of the Year Award will be presented to the recipient in the spring of 2020. To be eligible, nominees must be a U.S. military veteran business owner who actively runs a business in the Greater Pittsburgh area.
If you know a deserving  veteran business owner, visit https://www.buyveteran.com/voy and submit a nomination by December 31, 2019.