Charlie's Finance Articles April 2020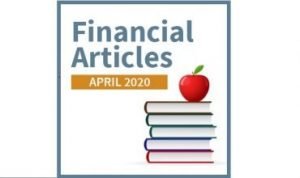 Here are Fort Pitt Capital Group's finance articles for April 2020:
First up is, "Elon Musk's SpaceX bans Zoom over privacy concerns – memo". The use of Zoom has skyrocketed as people stay home, but SpaceX has banned the video platform as they develop technology deemed vital to national security.
Our next article, "This is the end of Western capitalism as we knew it…" comes from ZeroHedge. Business models that worked in December 2019 will surely not work in December 2020. Companies are now taking on more debt, supply chains are being overhauled, and massive public borrowing is taking place.
"Another U.S. IPO of a Chinese company goes bust in 11 months," is our third article and is featured in Wolf Street. Last year, 25 Chinese companies listed their shares in the U.S., and 35 the year before that, but these companies have a history of shares collapsing. Luckin Coffee is the latest to collapse.
Bloomberg is the source of our next article, "Most NYC COVID-19 cases came from Europe, genome researchers say." About two-thirds of samples analyzed from patients diagnosed with COVID-19 appear to have European origins.
"Unicorn riding scooter in fatal crash," is a headline that will certainly get your attention. This article comes from NPR. The startup world is collapsing right now with investment dollars drying up and employees losing their jobs.
And finally, The Irrelevant Investor gives us this piece, "The only thing working right now." While most of the market is tumbling, the big tech stocks are moving higher.