Charlie's Finance Articles January 2020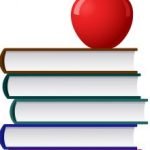 Here are Fort Pitt Capital Group's finance articles for January 2020:
"The $150 million machine with $200 billion at stake for China" is our first piece and it comes from Bloomberg. The Netherlands is blocking the export to China of high-tech manufacturing equipment made by a Dutch company. This comes after the U.S. said there were intelligence concerns with China receiving the product.
Our second article, "How much money have folks already lost who bought that negative-yielding  30-year German bond last August?" comes from Wolf Street. A loss of 14.5% in about four months is what people are experiencing who bought the German government 30-year bond in August. It may only get worse if they hold onto these bonds until maturity.
Medium supplies our third article, "What the Hell is a FinTech, Anyway?" 2020 may be the year DeFi breaks the world. But what is it? DeFi is decentralized finance and it goes further than Fintech, letting users move seamlessly between cryptocurrencies, dollars, gold and the S&P 500.
"Investing versus speculating" comes from Zerohedge and states that many investors today are chasing growth at the expense of value.
Our last article, "Visa, Plaid, Networks, and Jobs," can be found at Stratechery. Visa has acquired fintech startup Plaid. The best-case scenario for this is that Visa creates a new financial network that transforms the consumer financial services industry.