Charlie's Finance Articles November 2019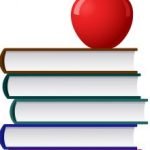 Here are Fort Pitt Capital Group's finance articles for November 2019:
"Meals on Broken Wheels: Uber Eats, GrubHub, DoorDash & Postmates," is our first article and comes from Zerohedge. Meal delivery services are great for the consumer because they are so affordable but they have yet to turn a profit. At some point, investors will tire of handing money over to these companies unless they can charge more and turn a profit.
Our next article, "Stanford Prof: Crypto Will Rain on Banks' Low-Interest Rate Parade," also comes from Zerohedge. A Stanford finance professor says in the next 10 years cryptocurrencies will disrupt banks' business model. Banks currently offer very low interest rates on accounts and new payment methods with fast access will cause greater competition for deposits.
Pensions & Investments supplies our third article, "Ownership in half of world's listed equities highly concentrated – study." A new report found that in half of the world's largest companies, the three largest shareholders own 50% of the capital.
"Everything is Amazing, but Nothing is Ours," comes from Alexandco.com and is our final article. People love easy access to music and messaging online but they don't really own this content. As platforms for these services die out the content goes with them.