Charlie's month-end reading list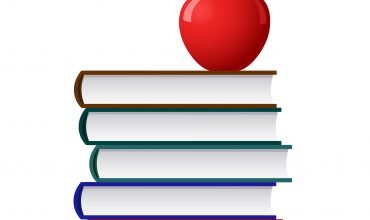 School is back in session, so it's time for some homework! We've gathered a few articles that piqued our interest here at Fort Pitt:
First is Bloomberg reporter Liz McCormick's article, "There's a $300 billion exodus from money markets ahead". This piece analyzes the wave of cash set to exit prime money funds as a result of new Federal regulations. "All managers are positioning around the uncertainty of the exact magnitude of the outflows," says one source.
"The invisible American" by Jim Clifton at Gallup contradicts claims of a "recovering" US economy recently touted by both The New York Times and The Financial Times. The percentage of Americans who call themselves middle or upper-middle class has fallen 10 percentage points, shifting from 61 percent to 51 percent between 2008 and today. According to Clifton, US small businesses are the engine of economic growth, and there will be no true recovery until they are thriving once again.
Joseph Salerno of the Mises Institute authors, "Grading Trump's economic policy," which delves into the preliminary economic program of the Republican nominee for President. Salerno argues that Trump's economic advisory team consists of "a lot of billionaires – and very few economic experts," which might not be a bad thing.
The chart below depicts annual S&P 500 earnings expectations from 2012-2018. We see that the 2017 number is steadily shrinking. Whatever other factors are supporting share prices in 2016, improving corporate earnings are not one of them.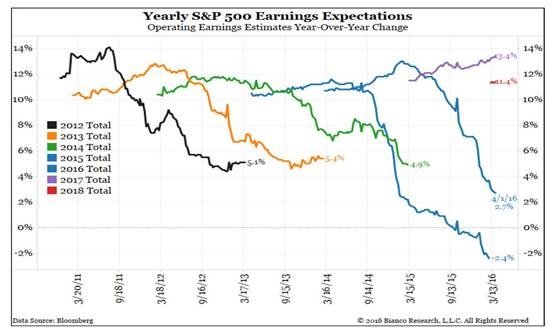 The S&P 500 is an unmanaged index of 500 stocks designed to represent the performance of the broad domestic equity market. It is not possible to invest directly in an index. Additional information is available upon request.