Charlie's month-end reading list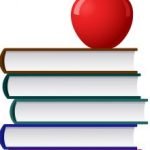 Here are a few of the latest topics of interest at Fort Pitt Capital Group:
The first piece, "Nuclear power subsidies inch forward in Pennsylvania as natural gas industry digs in" is from the Natural Gas Index's daily news. The article describes a group of Pennsylvania lawmakers advocating taxpayer subsidies for five struggling nuclear power plants in the state. Competing natural gas interests are fighting back.
The next article from Ad Age, "360i CEO suggests Google has the upper hand on Amazon in the war on voice," discusses how Google's new push in voice services should make Amazon nervous. Google "lives" on your phone, and is thus always accessible. "Google is coming on extraordinarily strong, and their advantage is the smartphone," says Jared Belsky, CEO of 360i.
"Microsoft tests feature to give people control over their personal data," is a piece from Engadget. It describes a new project at Microsoft, where engineers are working on system to allow PC and phone users to control their own data.
The last piece, from Wolf Street, "Deutsche Bank's death spiral hits historical low. European banks follow" delves into the ongoing agony at Deutsche Bank. The bank has been involved in a series of wrongdoings, and the lack of leadership within the Eurozone is threatening to drag other banks down with it.