Charlie's month-end reading list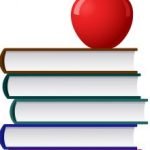 Here are some of the latest topics of interest at Fort Pitt Capital Group:
The first article, "Here comes the Shanghai Accord 2.0: China unleashes gargantuan credit injection to start 2019" comes from ZeroHedge. This piece discusses China's record credit impulse in January. Chinese financial institutions extended a record high value of new yuan loans last month, so much so that it's now the most in any month since data began in 1992. This is China's way of reflating its economy.
"The coming China shock" is from Project Syndicate. This explores how China's economic and political policies have defied the laws of economics for years, but it won't last much longer. China's global economic growth and exports are declining and experts say China's economy will only continue to slow.
The third piece from VOX, "Mark Zuckerberg defends and clarifies Facebook's ad-targeting practices – kind of", presents Mark Zuckerberg's defense of Facebook's ad techniques after new research revealed the company's advertising techniques. The study found that 74 percent of Americans did not know Facebook kept a list of their traits and interests to sell ads.
The last article, "When Brad Pitt tried to save the Lower Ninth Ward" is from Bloomberg Businessweek. This article takes a closer look at what went wrong with the non-profit started by Brad Pitt to rebuild homes in the Lower Ninth Ward after Hurricane Katrina devastated the neighborhood. The author says the story of this non-profit is a "cautionary tale" that excitement and flashy opening fanfare can only do so much.