Charlie's month-end reading list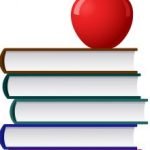 Here are some of the latest topics of interest at Fort Pitt Capital Group:
"Here's what was on the record about problems with the 737 Max," comes from The Atlantic. The piece looks into reported problems with the 737 Max. In a public database, controlled by NASA, there were hundreds of pilot reports about the 737 Max within the past year. Most of the reports were normal aviation problems that could happen in any aircraft. However, six reports were flagged for possible runway-trim problems. Two of those reports involved software suspected of causing recent crashes.
The second article, "E-commerce is wiping out mall retailers one by one. Here's the data," is from Wolf Street. While e-commerce accounts for only 11.2 percent of total retail sales, this article explains why this is a misleading statistic. E-retailers don't generally sell gasoline, autos or (until recently) groceries. E-commerce generally competes with stores you'd likely find in a mall – such as jewelry and toy stores. Sales from these latter types of stores have been falling steadily for years.
"Is income inequality fair?," is from Zero Hedge. This piece examines the idea that the billionaires of the world make too much money – and should therefore be taxed to transfer some of their wealth to others who make less. The piece uses a simple lawn mowing analogy to show that wealth only arises from serving our fellow man.
The last article from Financial Times, "Quantitative easing was the father of millennial socialism," explores former Federal Reserve Chair Ben Bernanke's quantitative easing (QE) policy. QE drove up asset prices and bailed out baby boomers. This came at a cost to millennials – who are now largely priced out of the housing market.