Charlie's month-end reading list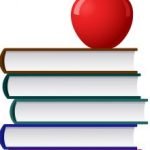 Here are some of the latest topics of interest at Fort Pitt Capital Group:
"Beware the bold claims of tax-loss harvesting" is from The Wall Street Journal. The article discusses the decades old technique of tax-loss harvesting. Many investors boast about this method, but critics say some advisory firms are over selling the benefits. Individual tax situations can be complex, and the average investor may not understand when to use loss harvesting.
The second article, "Why anxious customers prefer human customer service," is from Harvard Business Review. This piece examines a study conducted around high anxiety situations and customer service. The research found that when people were trying to make decisions about retirement finances and had a chance to connect with a real person (as opposed to a robo- advisor), harmful effects of anxiety were offset.
The next article, "Central Banks are headed toward a stagnant global zombie economy," is from Mises Wire. It explains that central banks are currently hiding risks and giving markets a false sense of security. There are similarities to 2008 that people should consider. Simply papering over risks could cause the global economy to stagnate.
"Shale is in a deep state of flux" comes from ZeroHedge. This piece explores the role of rising oil prices while the U.S. shale industry is struggling. Major oil producers are edging out smaller companies, which leads to a loss of interest from investors. Oil executives add that "NIMBY" concerns constraining pipeline construction and young professionals avoiding the industry are also on their list of issues.