Charlie's month-end reading list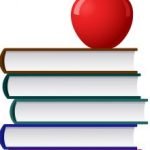 Here are some of the latest topics of interest at Fort Pitt Capital Group:
"Escaping Poverty – Not Inequality – Is What Matters," comes from Mises Institute. The history of economic progress shows that luxuries become necessities over time. Cell phones are a great example of this.
The second article, " Kock Executive's Harassment in China Adds to Fears Among Visitors," is from The New York Times. Frequent visitors to China are fearful that U.S. business people are becoming targets because of trade tensions between the two countries.
The Wall Street Journal is the source of the next article, "The SEC Wants to Give Public Investors a Fair Shot," Stock-exchanges have created an arcane system of fees over the past two decades. The Securities and Exchange Commission is mandating a pilot study to see if investors are suffering for it.
"Road Tripping with the Amazon Nomads," comes from The Verge. Most items sold on Amazon don't come from Jeff Bezos, but instead from merchants who use Amazon as a storefront. Many of these merchants search the backroads of America for clearance and discontinued items to sell through the online retailer.