Charlie's month-end reading list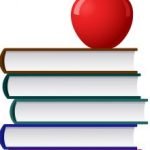 Here are some of the latest topics of interest at Fort Pitt Capital Group:
The first article comes from Bloomberg. "Ancient Greece's Red Flags for Modern China," explains how the current conflict between the U.S. and China is similar to when Athens challenged Sparta. When an established power is threatened by a rising power, there are bound to be problems.
"The Coming Hong Kong Crackdown," is our next article and it comes from The Wall Street Journal. People are worried that it's only a matter of time before China uses military force to stop the protests in Hong Kong. The U.S. and Europe should act now to prevent such an action and send a message that the people of Hong Kong should have their freedoms.
The third article, "World Trade in Face of Tariffmageddon, Trade Wars & Manufacturing Slowdown," comes from Wolf Street. The current trade war between the U.S. and China is having an impact but not a major one yet. Companies are still producing, just shifting their supply chains around, and consumers are still buying.
"Calls Mount to Ease Big Tech's Grip on your Data," comes from The New York Times. More and more people want to put a value on personal data so a market can be created for it. This would allow individuals to receive a return for their data.