Charlie's month-end reading list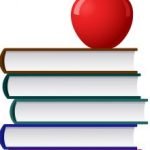 Here are some of the latest topics of interest at Fort Pitt Capital Group:
"The Repo Market: What it is, and why everyone is talking about it again," comes from The Wall Street Journal. An unexpected rate spike in the repo market put the rarely talked about market front and center in the news. Now everyone wants to know, what is it?
Our next article, "Big U.S. sustainable funds fail to support ESG shareholder proposals," is from Financial Times. New reports show that ESG funds may not be meeting the expectations of socially and environmentally conscious investors. Instead, several funds tend to side with company management.
Bloomberg provides our third article, "Boeing fears 737 worker exodus in tightest job market in decades." Boeing wants to have the 737 Max cleared for flight again soon, but if the grounding of the aircraft stretches on much longer, they'll have to figure out how to keep many of their employees. In the tightest job market in half a century, mechanics and engineers are in high demand and could easily switch jobs.
"China imposes new capital controls, targets foreign real estate purchases, as Yuan falls to 11-year low" is our final article and comes from Wolf Street. China is limiting how much money can go overseas. This crack down focuses on citizens investing in foreign real estate while also adding more hoops to jump through for parents paying their kids' tuition costs in other countries.