Compliance Corner: Name Trusted Contact to Help Protect Against Elder Abuse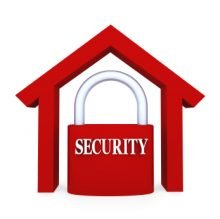 Financial elder abuse is frightening and not something many people expect to deal with or plan for. At Fort Pitt, we're fiduciaries, which means we act in our clients' best interest. After the recent amendments to FINRA Rule 2165, we want to reach out to you again to encourage everyone to set up a "trusted contact" with their custodian (e.g., Charles Schwab, Fidelity, TD Ameritrade). Naming a trusted contact allows your custodian and Fort Pitt to be better positioned to keep your accounts safe.
Protecting Elders From Financial Abuse
FINRA Rule 2165 allows financial companies including Fort Pitt and the custodians holding your assets to place a temporary hold on your account if there is a reason to believe financial exploitation is occurring. The hold is placed to allow the financial institution to contact someone the client trusts (the named trusted contact) and express concerns about the account holder.
It's important to note that your trusted contact cannot place trades and doesn't have control over your account. This doesn't give them your power of attorney – it just provides an additional person that can be notified if/when financial exploitation is suspected. The trusted contact can either reassure that the request is valid or address it with you directly. This is strictly to have an extra safeguard measure on your account. This individual won't be asked day to day questions about your account and is not entitled to ask questions or obtain information about your overall portfolio.
Common Elder Fraud Tactics
Elder fraud crimes may start small and escalate over time. The most proactive way to protect seniors from financial abuse is to keep an eye out for typical fraud scenarios. Financial exploitation can occur through various methods depending on an individual's understanding of technology or their level of dependence on caregivers.
Personal information is at the core of elder fraud schemes. An older adult can be susceptible to financial exploitation even if someone close to them checks in routinely. There are also instances when older individuals are unaware that family members, friends, or caregivers are stealing from them. It can be hard to bring justice to these situations because the victim is in disbelief or is too emotional to make accusations.
Another common source of elder fraud is new relationships. Those who live alone can fall victim to manipulation from others scheming for money. It is wise to keep financial documents and personal belongings in a safe. Older adults can still live independent lives with fewer risks of financial losses.
Reasons to Designate a Trusted Contact
Fort Pitt is always focused on doing what's in our clients' best interest, whether that means managing your assets according to the strategy selected or monitoring your account for unusual activity. As much as we are your financial council, we're also relationship managers. As a part of building those relationships, we are apt to notice red flags because we know our clients. As a trusted part of their financial team, we add a layer of protection against unusual activity.
Our staff can help detect warning signs when something with an account appears off. Be the first to know if there is an increase in account traffic or a suspicious withdrawal. Trusted contacts can also help prevent drastic account actions in cases where someone is declining in mental or physical health.
We encourage investors to consider this recommendation and be proactive with their financial security. Within minutes, Fort Pitt can help you set up a trusted contact. The SEC has also created an Investor Alert to help investors be proactive about planning for and protecting their financial future.
Steps to Adding a Trusted Contact to an Account
Designating a trusted contact for a financial account is very straightforward. Simply identify who you want to name as your trusted contact, gather their contact information and reach out to Fort Pitt and/or your custodian (e.g., Charles Schwab, Fidelity or TDAmerirade). Your client service team at Fort Pitt will be happy to help you complete the forms to set this feature up for you.
Contact Fort Pitt Capital Group for Financial Services
Fort Pitt Capital Group works with clients in most U.S. states. Our offices are located in Pittsburgh, PA and Harrisburg, PA and we can meet with clients in person or virtually to help them reach financial goals. We are a fee-only advisor that looks out for your financial security. Trust our team that has more than 25 years of experience in the industry to plan for your financial future.
Review our financial services online and contact us today with questions about trusted contacts for your account.