FORT PITT CAPITAL GROUP A WINNER OF THE GREATER PITTSBURGH TOP WORKPLACES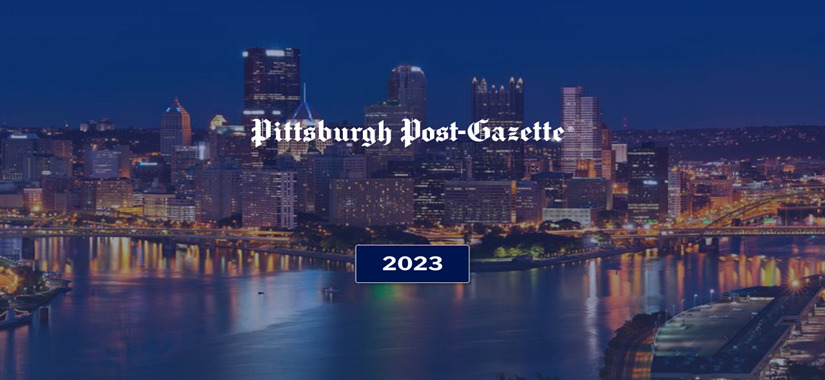 PITTSBURGH POST-GAZETTE NAMES FORT PITT CAPITAL GROUP A WINNER OF THE GREATER PITTSBURGH TOP WORKPLACES 2023 AWARD
Pittsburgh, Pennsylvania, August 07, 2023 – Fort Pitt Capital Group has been awarded a Top Workplaces 2023 honor by Pittsburgh's Top Workplaces. The list is based solely on employee feedback gathered through a third-party survey administered by employee engagement technology partner Energage LLC. The confidential survey uniquely measures 15 culture drivers that are critical to the success of any organization: including alignment, execution, and connection, just to name a few.
"Earning a Top Workplaces award is a badge of honor for companies, especially because it comes authentically from their employees," said Eric Rubino, Energage CEO. "That's something to be proud of. In today's market, leaders must ensure they're allowing employees to have a voice and be heard. That's paramount. Top Workplaces do this, and it pays dividends."
Fort Pitt Capital Group is built on a solid foundation of values, including, 'We are all in this together'. We help and support each other, sharing ideas regardless of hierarchy. Every person is an essential piece of the puzzle.
About
Our mission is to lead every client to financial security by providing exceptional client service and advice with our customized, in-house portfolio management.
Fort Pitt Capital was formed in 1995 when the financial services industry was fraught with conflicts of interest. Even today, many investment management firms push products and revenue rather than honoring their fiduciary responsibility.
It was in this landscape that our founders established something different. Earning and keeping your trust is central to everything we do at Fort Pitt Capital Group. Since our founding, we've committed to holding ourselves to exceptionally high ethical standards.
Company Contact:
Fort Pitt Capital Group
mmetz@fortpittcapital.com, 412-921-1822
About Energage
Making the world a better place to work together.TM
Energage is a purpose-driven company that helps organizations turn employee feedback into useful business intelligence and credible employer recognition through Top Workplaces. Built on 17 years of culture research and the results from 27 million employees surveyed across more than 70,000 organizations,  Energage delivers the most accurate competitive benchmark available. With access to a unique combination of patented analytic tools and expert guidance, Energage customers lead the competition with an engaged workforce and an opportunity to gain recognition for their people-first approach to culture. For more information or to nominate your organization, visit energage.com or topworkplaces.com.
*The award is not an endorsement of Fort Pitt's advisory services, and the results have no bearing on any client relationship with Fort Pitt or its employees. It was solely based on our participation in a free survey.