Fort Pitt gives back!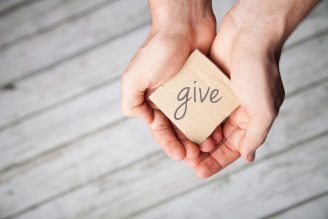 Fort Pitt Capital Group strives to support local charitable organizations, something all of us consider an integral and important part of our firm. The following are some of the events and organizations we've been a part of over the past few months, either through sponsorships, donations, volunteering, or participation…
March 3, 2018 – Big Night Kick Off Your Boots, to benefit the Jewish Community Center of Greater Pittsburgh, a nonprofit dedicated to enriching the community by creating an environment rooted in Jewish values.
March 3, 2018 – 7th Annual Brave American Classic for Boulder Crest, an organization dedicated to improving the physical, emotional, spiritual, and economic wellbeing of the nation's military, veterans, first responders and their families.
April 21, 2018 – 2018 Yellow Creek Fly Fishing Classic for the Cystic Fibrosis Foundation, whose mission is to cure cystic fibrosis and to provide people with cystic fibrosis opportunities to live full, productive lives by funding research and drug development, promoting individualized treatment, and allowing access to specialized care.
April 26, 2018 – 118th Annual St. Barnabas Founder's Day Celebration, to benefit St. Barnabas Charities, Inc, one of Pennsylvania's largest healthcare systems that offers comprehensive and compassionate care for retirees at an affordable price, supporting a range of lifestyles.
May 4, 2018 – Celebrating Survivors for Women's Center & Shelter of Greater Pittsburgh, a nonprofit that serves as a healing and safety shelter for women and children that are victims of domestic abuse.
May 14, 2018 – Golf Benefit n'at to benefit Family Hospice & Palliative Care, whose mission is to provide resources and promote an enhanced quality of life for all patients and families living with the burden of a serious illness.
May 19, 2018 – Annual Golf Outing for The Friends of South Park, Allegheny County Park. This organization's mission is to preserve the rich heritage and resources of South Park  by recommending areas of improvement and working to fulfill them.
June 8, 2018 – 20th Anniversary Gala for The Bethlehem Project. Their goal is to identify entrepreneurs, develop their business model, provide leadership training and work to secure funding, while simultaneously lowering unemployment in the Christian minority population.
June 18, 2018 – The Red Shield Campaign Kettle Challenge Golf Invitational for the benefit of The Salvation Army, whose mission is to meet human need, wherever, whenever, and however they can.  
June 21, 2018 – 23rd Annual Golf Outing, Tees & Traps for Homelessness Ends with Advocacy, Resources, Training and Housing (HEARTH). HEARTH is a nonprofit organization dedicated to eliminating homelessness among women with children.
August 3, 2018 – 23rd Annual BC3 Education Foundation Golf Outing for the BC3 Education Foundation. This organization enhances the experience of Butler County Community College students by providing resources to support the college's mission.
Our community outreach and service is constantly developing and we are excited for future opportunities to continue to serve the community. Stay tuned for a look at the events we'll be assisting with this winter!
Fort Pitt Capital Group is not affiliated with these organizations and this information does not reflect an endorsement of Fort Pitt.