Fort Pitt In the Community – Helping Pittsburgh's First Responders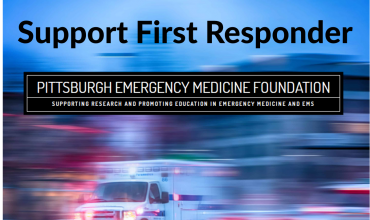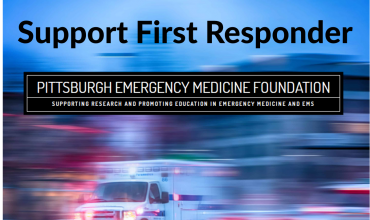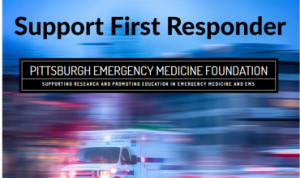 One of Fort Pitt Capital Group's financial advisors is proud to sit on the board of directors for Pittsburgh Emergency Medicine Foundation (PEMF). PEMF's was founded in 1985 with the mission to assist first responders. Now more than ever, it is dangerous for first responders (paramedics, EMT, police, firefighters, ER Doctors & nurses) to be in the field. COVID-19 represents an unprecedented danger to our first responders, whose protective resources are running low. They are the brave helpers coming to assist in any way they can, our front line of defense, despite the potential risk to their personal health.
The Pittsburgh Emergency Medicine Foundation launched the PEMF Pandemic Grant Program on Monday, April 6, 2020. The grant will serve area EMS agencies and is being launched to provide the agencies and their first responders with basic-needs-items in response to the Covid-19 pandemic, and they need more help. The PEMF Pandemic Grant Program has already raised $15,000 in personal donations from PEMF board members. The foundation is also establishing a crowdfunding page via Great Giving in an attempt to increase the funds available through this effort to local EMS agencies in Western Pennsylvania.
Shortages at stations like hygiene items, food, and essential everyday supplies may be overlooked during these times and are often underfunded or left to individual workers to procure at their own expense. These basics help our emergency responders manage the long and challenging hours that this national emergency requires. All area EMS agencies are eligible to apply for funding.
So far, PEMF received 31 applications and paid out over $11,000 in grants. PEMF has reached eight counties including and surrounding Allegheny County thus far, with the assumption that this will most likely expand as the program gets more awareness and the needs become greater. Not only will they be receiving food, but they will be receiving the disinfectant and cleaning supplies to keep them safe.
How can you help?
You too can help Katharine and her fellow board members support the brave first responders. Visit the website to learn more about PEMF and this initiative. You can also find the direction to the donation page should you want to contribute. If you or anyone you know would be interested in applying for this grant, please contact Beth Wolf at wolfeba@pemf.net for an application. Click here to donate.