How We Choose Stocks
Fort Pitt Capital Group
in
Webinar
4 October, 2021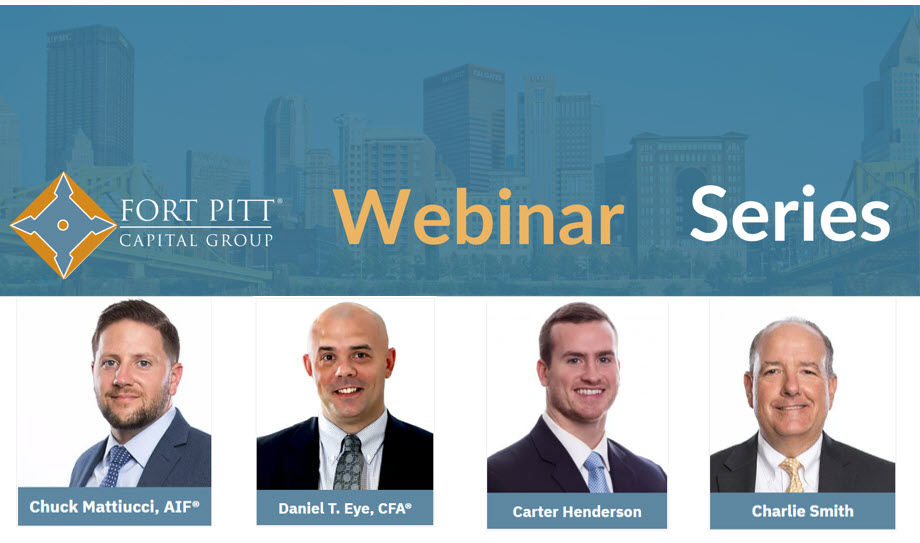 Chuck Mattiucci, AIF®, hosts Chief Investment Officer Daniel T. Eye, CFA®, Founding Partner Charlie Smith, and Portfolio Manger Carter Henderson to share how our team decides what stocks we add to our clients' portfolios. They will cover your question on the following topics:
The advantages/disadvantages of investing in individual stocks.
The types of stocks or companies that Fort Pitt likes to invest in.
How to manage risk when owning a portfolio of stocks.
What type of research does Fort Pitt Capital Group do when evaluating buying a stock (in-house portfolio mgmt)?
Are all of the stocks that clients own tracked and if so how and how frequently?
What drives your decisions to sell stocks?
Why wouldn't you invest in mutual funds instead of individual stocks?
How do dividends factor into your process for evaluating companies?
What size portfolio does a client need to have a stock account?
Find out more about our Investment Process here.