What Is an Investment Plan?
An investment plan is a set of investing goals and a plan to meet them. Many individuals hesitate to start investing because they are unfamiliar with the process. Some investors lose money from entering the market without a strategy. Investment plans inform peoples' decisions and improve the chances of satisfactory returns.
Why Is an Investment Plan Important?
Strategies allow investors to consider all the variables. This way, the investor can gauge the amount of capital they can invest while still meeting their other financial obligations. Additionally, investment plans recognize and weigh any risks. An investor with a plan will look at every corner of the market to decide which asset types are suitable for their situation.
Investment strategies help investors commit to a plan. Unprepared investors may withdraw from their assets when the market becomes volatile. Planning gives investors the structure they need to remain confident through the market's fluctuations.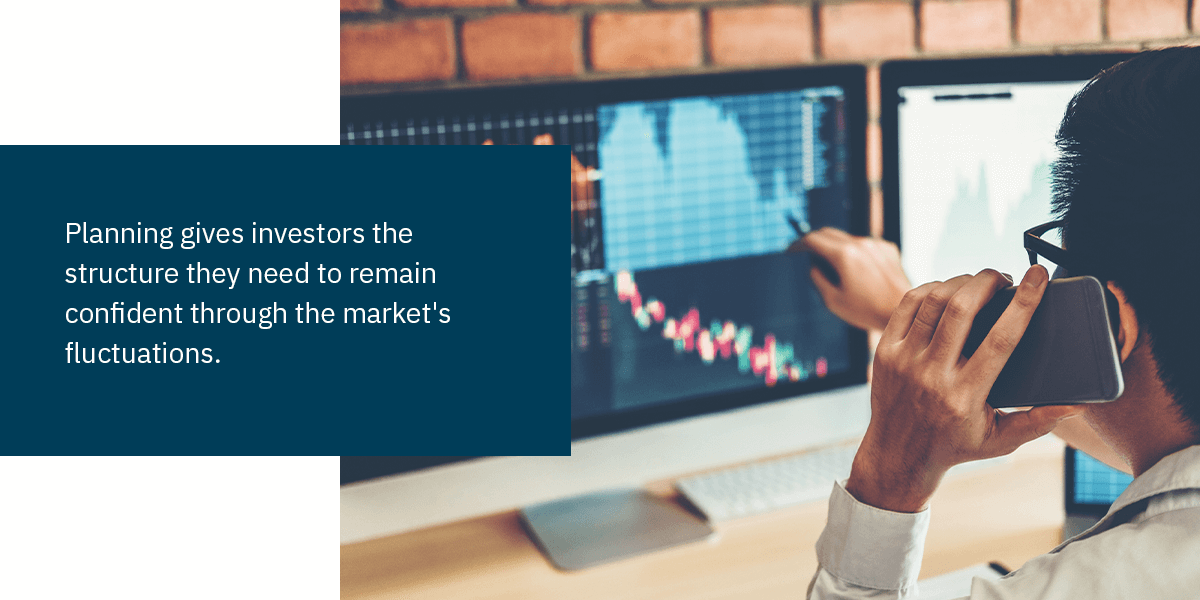 How Do You Make an Investment Plan?
Any individual can make an investment plan easily with the aid of an experienced advisor. The strategies that see excellent results follow some of these steps:
Assess your current financial situation: Consider your earnings, savings, other assets you own, and taxes you must pay before investing capital. Many investments, especially long-term investments, require a large sum upfront.
Consider your risk tolerance: New investors may have a higher risk tolerance because there is more time to recoup losses, whereas an investor who has built a portfolio over a long period may be less risk-tolerant.
Set time-based goals: Knowing your financial situation and risk tolerance, establish the outcomes you'd like to see and when you'd like to see them. Having a time-based plan can improve your decision-making during the investment period.
Choose your investment: Look at all available investment types — including stocks, mutual funds, real estate, and others — to determine which matches your financial situation, risk tolerance, and goals. A financial advisor can help you understand your options.
Monitor your investment progress: After investing, track progress over time and adjust as necessary. Long-term investments require less active attention than short-term investments.
Investment Planning With Fort Pitt Capital Group
Fort Pitt Capital Group advisors collaborate with investors to develop and carry out well-structured plans. We can help you invest with confidence. Get in touch to discuss your financial needs and goals.