Calmly and Competently Leading People to Financial Security
Fort Pitt Capital formed over 20 years ago when the financial services industry was fraught with conflicts of interest. Even today, many investment management firms push products and revenue rather than honoring their fiduciary responsibility.
It was in this landscape that our founders established something different. Earning and keeping our clients' trust is central to everything we do at Fort Pitt Capital Group. Since our founding in 1995, we've committed to holding ourselves to extremely high ethical standards.
We operate based on a simple conviction – to do what we believe is best for our clients. Our services are designed around personal responsibility, integrity, and service – not sales commissions or charges.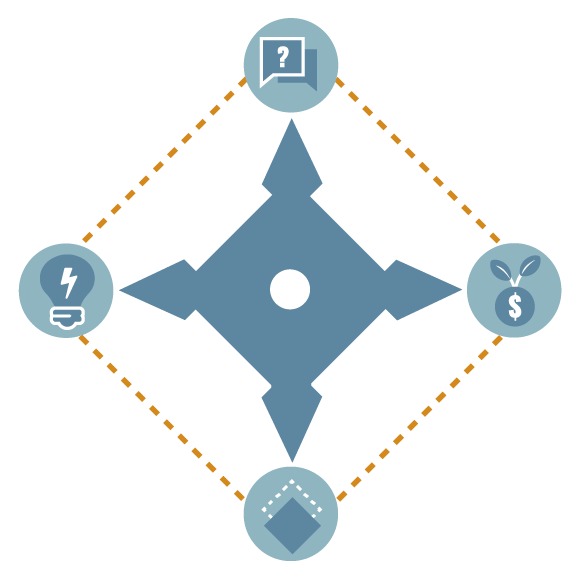 Great Client Service
In the corporate environment of large brokerage and investment management firms, the best interests of the client often come second to the firm's desire to maximize profit. Not here. At Fort Pitt Capital, we may manage money, but we work for people. Our success is rooted in the genuine care we have for our clients, their lives, and the experience they have with us.

Transparency
Most financial advisors fall into one of two categories — the nice guy who is terrible at managing your money or someone who is great at managing your money but can't explain things in a way you understand. We communicate openly, clearly and simply with our clients, and are not afraid to say "no" when the job requires it. Why pay someone to manage your money, and then tell them what to do?

Investment Strategy
We approach every decision with thoughtfulness and analytical rigor. Through the market's ups and downs, we stick to our guns and don't chase fads of the industry. Rather than attempting to time markets, we design investment portfolios to be flexible enough to capitalize when it counts, yet stable enough to preserve your legacy for the long-term.

Internal Expertise
Our financial consultants concentrate on the needs of our clients. Our administrators focus on operational support and getting the most out of our custodians. Our portfolio managers, analysts, and traders breathe life into our client's investment portfolios. Each member of the team brings unique aptitudes and interests with the sincere intention of creating value for our clients.