Skylar H. Riddle, CFP®
Financial Advisor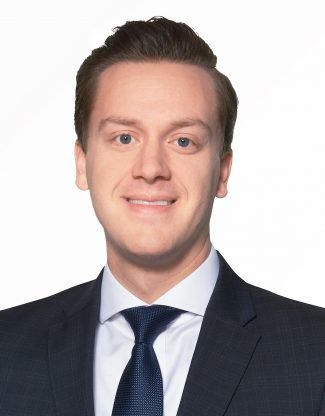 Financial Advisor
Email: sriddle@fortpittcapital.com
FOCUS
Skylar enjoys working with people of all backgrounds to develop financial goals and help them become a reality through careful and diligent planning. Reaching those goals, and the relationships built along the way, are the most rewarding aspect of his work.
CAREER HIGHLIGHTS
After being a client since he was nine years old, he joined a national financial advisory firm to help people the way his advisor had helped him and his family. He later joined a regional bank as an investment advisor and retirement consultant. Joining Fort Pitt in 2020, Skylar is excited to join a great team of like-minded professionals.
EDUCATION
BS, MFin, The Pennsylvania State University
PERSONAL
Skylar enjoys spending time with his wife and daughter, playing tennis and soccer, or just relaxing by the campfire.
The achievement of any professional designation should not be construed as a guarantee that a client will experience a certain level of results or satisfaction if Fort Pitt is engaged, or continues to be engaged, to provide investment advisory services.