Skylar H. Riddle, CFP®
Financial Advisor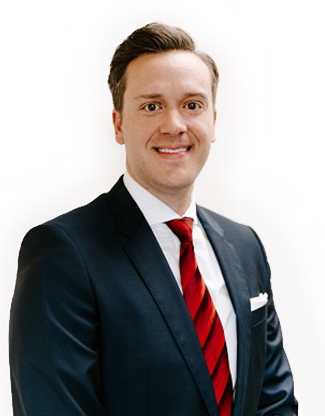 Email: sriddle@fortpittcapital.com
FOCUS
Skylar enjoys working with people of all backgrounds to develop personalized financial goals through careful and diligent planning. Seeing people reach those goals, and the relationships built along the way, are the most rewarding aspects of his work.
CAREER HIGHLIGHTS
Skylar began investing at the age of nine after his grandfather gifted him a few shares of stock. After school, he joined the same firm that helped him learn about investing, so that he could pass on that knowledge. Over 10 years later in the business, Skylar is just as passionate about the financial markets, economy, and helping people than ever before. He earned his CFP® designation in 2020.
EDUCATION
BS, Economics, Pennsylvania State University
MFin, Pennsylvania State University
COMMUNITY INVOLVEMENT
Financial literacy and animals are two of Skylar's passions.  He spends time educating the younger generation as well as service members and enjoys aiding his local animal shelter.
PERSONAL
Skylar loves spending time with his wife, two children, and dog. He also enjoys playing tennis and soccer, cheering on the Blue and White, and just relaxing by the campfire.
Certified Financial Planner Board of Standards, Inc. (CFP Board) owns the certification marks CFP®, CERTIFIED FINANCIAL PLANNER™, and CFP® (with plaque design) in the U.S., which it authorizes use of by individuals who successfully complete CFP Board's initial and ongoing certification requirements.
The achievement of any professional designation should not be construed as a guarantee that a client will experience a certain level of results or satisfaction if Fort Pitt is engaged, or continues to be engaged, to provide investment advisory services.