Bryson J. Roof, CFP®
Financial Advisors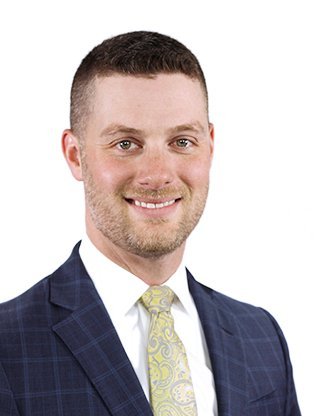 Email: BRoof@fortpittcapital.com
FOCUS
Bryson aims to help clients navigate all aspects of their financial lives. Whether it's purchasing/refinancing a home, assisting aging parents/adult children, or charitable gifting; each decision has an impact on future finances and retirement funding. He regularly coordinates with estate planning/eldercare attorneys, accountants, insurance agents, and loan officers to keep the client's team of professionals informed and incorporate their specialized advice in legal, tax, insurance, and financing to achieve a well-informed recommendation.
CAREER HIGHLIGHTS
Bryson began his career with a global financial services firm in Virginia Beach, Virginia with a focus on financial planning. Relocating back to his hometown in southcentral Pennsylvania, he joined Roof Advisory Group in 2012. Bryson has been quoted in various financial publications, including CNBC, US News & World Report, Yahoo Finance, Barron's, USA Today, and AARP.
EDUCATION
BA, Virginia Wesleyan University
He completed the Certified Financial Planner designation in 2015.
COMMUNITY INVOLVEMENT
Bryson currently serves as the Vice President of the West Shore Young Professionals. He is a former Big Brother through Big Brothers Big Sisters of the Central Pennsylvania Region and a former Chairman of the Blood Drive Committee for the Rotary Club of Harrisburg. Bryson is involved in many wildlife conservation organizations, including the North East Beagle Gundog Federation, the York and Adams Beagle Club, and is the Chairman of the Board of Directors for the Harrisburg Beagle Club.
PERSONAL
Outside of work, you can find Bryson at the kennel training his AKC beagles or at various beagle clubs judging AKC field trials. As an avid outdoorsman, he enjoys saltwater fishing, camping, and managing large tracts of land for wildlife conservation.
The achievement of any professional designation should not be construed as a guarantee that a client will experience a certain level of results or satisfaction if Fort Pitt is engaged, or continues to be engaged, to provide investment advisory services.