We recently hosted our 17th Annual Client Appreciation Event at the Carnegie Music Hall. The event offered a review of 2013 and previewed what's ahead for 2014. During the course of the evening, Charlie Smith, Fort Pitt's Chief Investment Officer, presented our take on the market's behavior this past year and talked about what we are anticipating for the year ahead. We also assembled a panel of experts from the firm to answer the top questions from our clients.
The entire event was recorded and we will be releasing each video segment of the presentation on the blog. Please visit next week to watch Charlie's market review and our panel of experts answering the following questions:
Should we still be in bonds?
The market went up 30 percent last year. Are we due for a correction?
I saw a lot of transactions in my asset allocation account over the summer. What was that about?
Should my bond allocation be based on my age?

There is a lot of bad news recently about municipal bonds. What's the deal with "munis?"
Please click the link below for the slide presentation from the event.
Presentation: 17th Annual Client Appreciation Event
Mike Blehar, Principal and Senior Consultant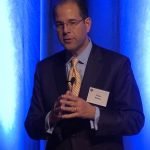 Charlie Smith, Principal and Chief Investment Officer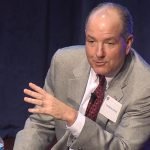 Our Panel of Experts (From Left to Right):  Jay Sommariva, Kim Caughey Forrest, Todd Douds, Ted Bovard, Charlie Smith