Webinar: Business of Beer
Fort Pitt Capital Group
in
Webinar
24 November, 2020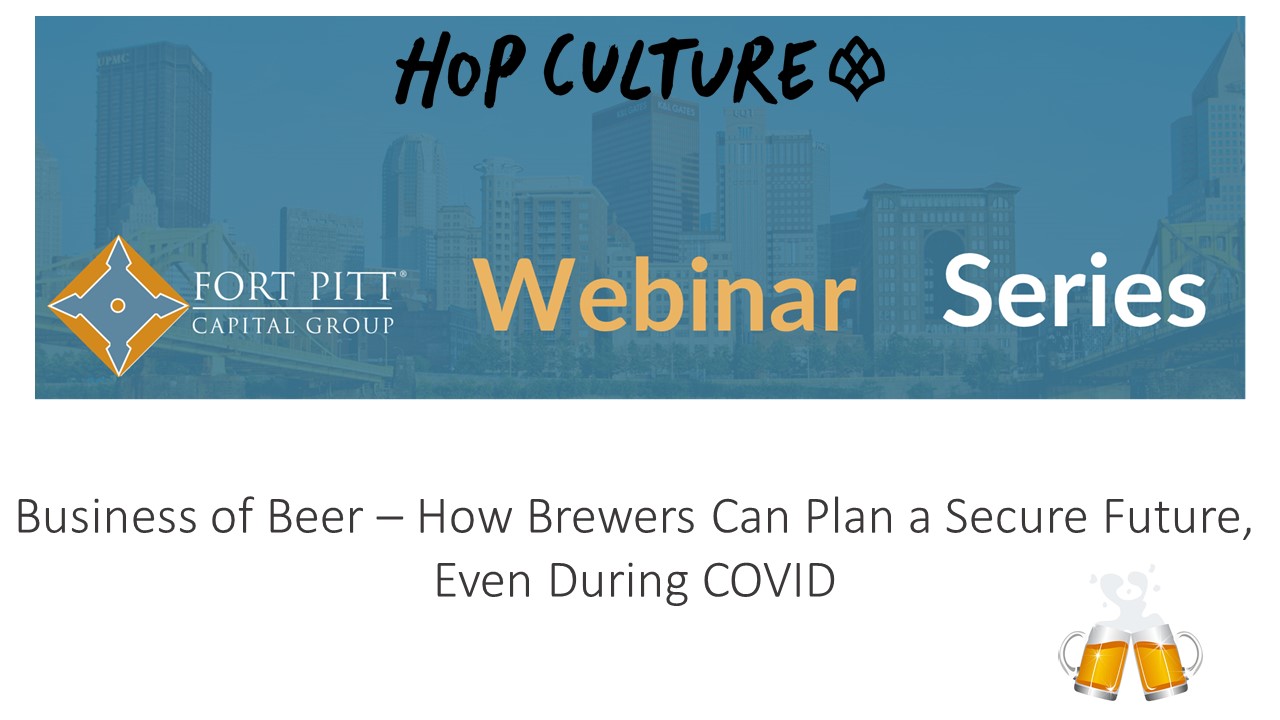 The COVID-19 pandemic has made life challenging for many business owners, especially those in the craft brew industry. Fort Pitt Capital Group teamed up with Hop Culture Magazine to host a webinar about how brewers can prepare for a secure financial future. Chris Chaney, vice president of Fort Pitt Capital Group, covered business building, and exit planning topics. Nathan Boxx, retirement plan services director at Fort Pitt Capital Group, provided an overview of retirement plans for craft brewery employees and owners. The event was hosted by Grace Weitz, head of partnerships at Hop Culture Magazine. The three discussed the challenges brewers have faced during the pandemic and how they can better prepare for the future. Topics addressed in the webinar include:
The three-legged stool of the business owner —

Business, 

Financial, and P

ersonal

Creative ways breweries are expanding their income stream

Building assets outside of the brewery, and the dreaded financial 5 D's —

Distress, 

Disability, 

Divorce,

Death, and

Disagreement

Understanding why retirement plans are important for business owners and employees

The additional benefits of offering a 401(k)

Comparing the advantages and disadvantages to a 401(k) versus an IRA

Committing to a brewery space during the pandemic

A Q & A session where the webinar participants were able to ask questions and interact with the guests
Hop Culture is the fastest-growing online craft beer publication in the U.S. and has been partnering with Fort Pitt Capital Group ever since the first Hop Culture Craft Beer Festival in September 2017. Fort Pitt Capital enjoys having an active presence in the Pittsburgh community and beyond, but since the pandemic has halted in-person events, we have been looking for ways that the two companies could continue to work together. Using a digital space made sense, and incorporating Fort Pitt's education Webinar Series made for a perfect fit.