Charitable Gifting Strategies with Ronald McDonald House Charities
Fort Pitt Capital Group
in
Webinar
11 November, 2022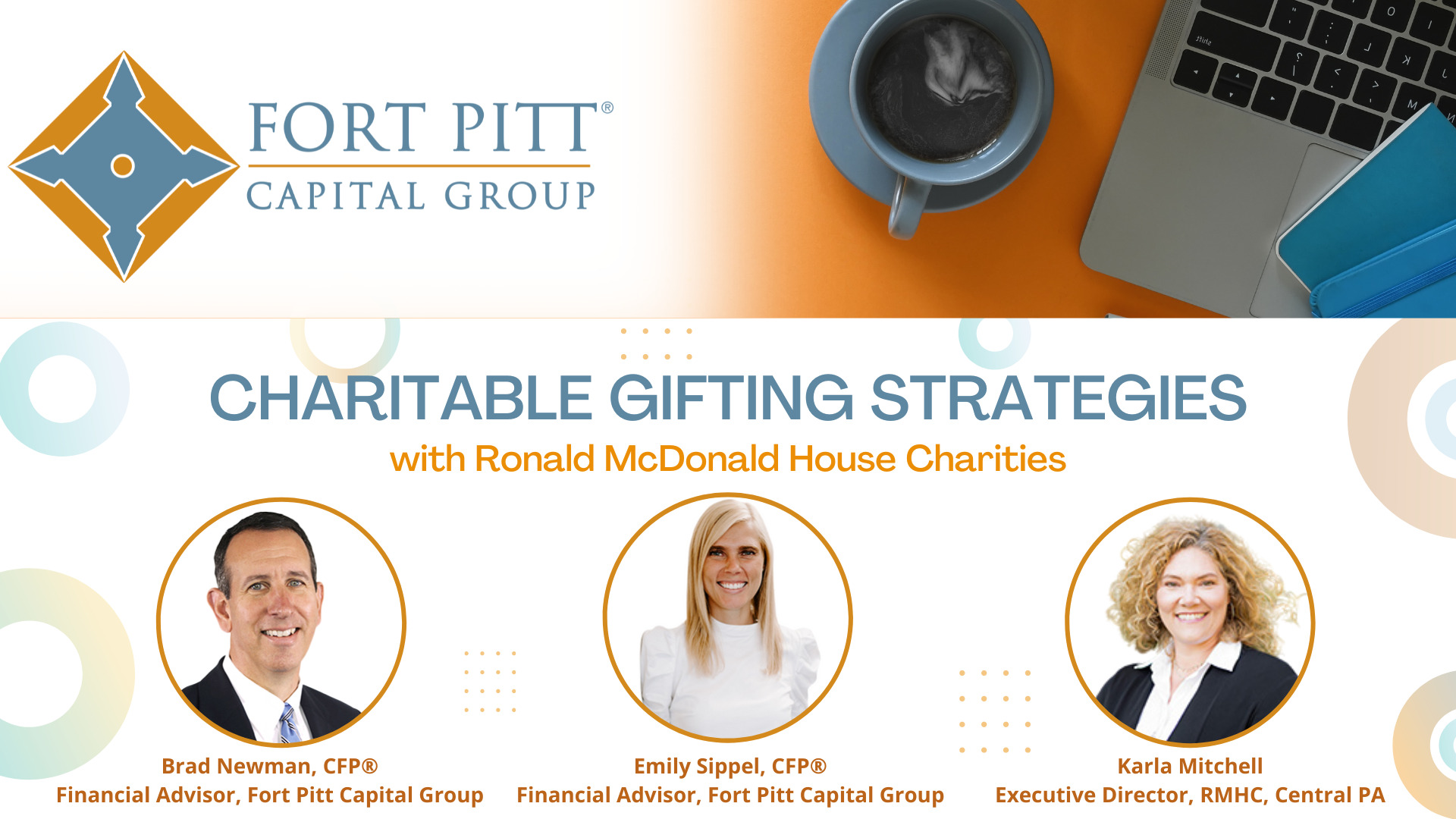 Join Fort Pitt Capital Group Financial Advisors Brad Newman, CFP® and Emily Sippel, CFP® as they discuss various charitable gifting strategies, including:
Tax-efficient donation methods
Ways to make an impact beyond sending money
Qualified charitable distribution strategies for RMDs
Donor advised funds
Charitable trust and estate plans
Setting up current and future charitable gifts
Guest speaker, Karla Mitchell, Executive Director of Ronald McDonald House Charities in Central PA, will also provide an overview of the organization, their initiatives, and how you can help.
*Content is provided for educational purposes only.  Opinions provided include endorsements of the products and services provided by Fort Pitt; however, they are not indicative of any specific client experience or testimonial.