Eldercare Planning for Your Aging Parents
Miranda Metz
in
Webinar
26 August, 2022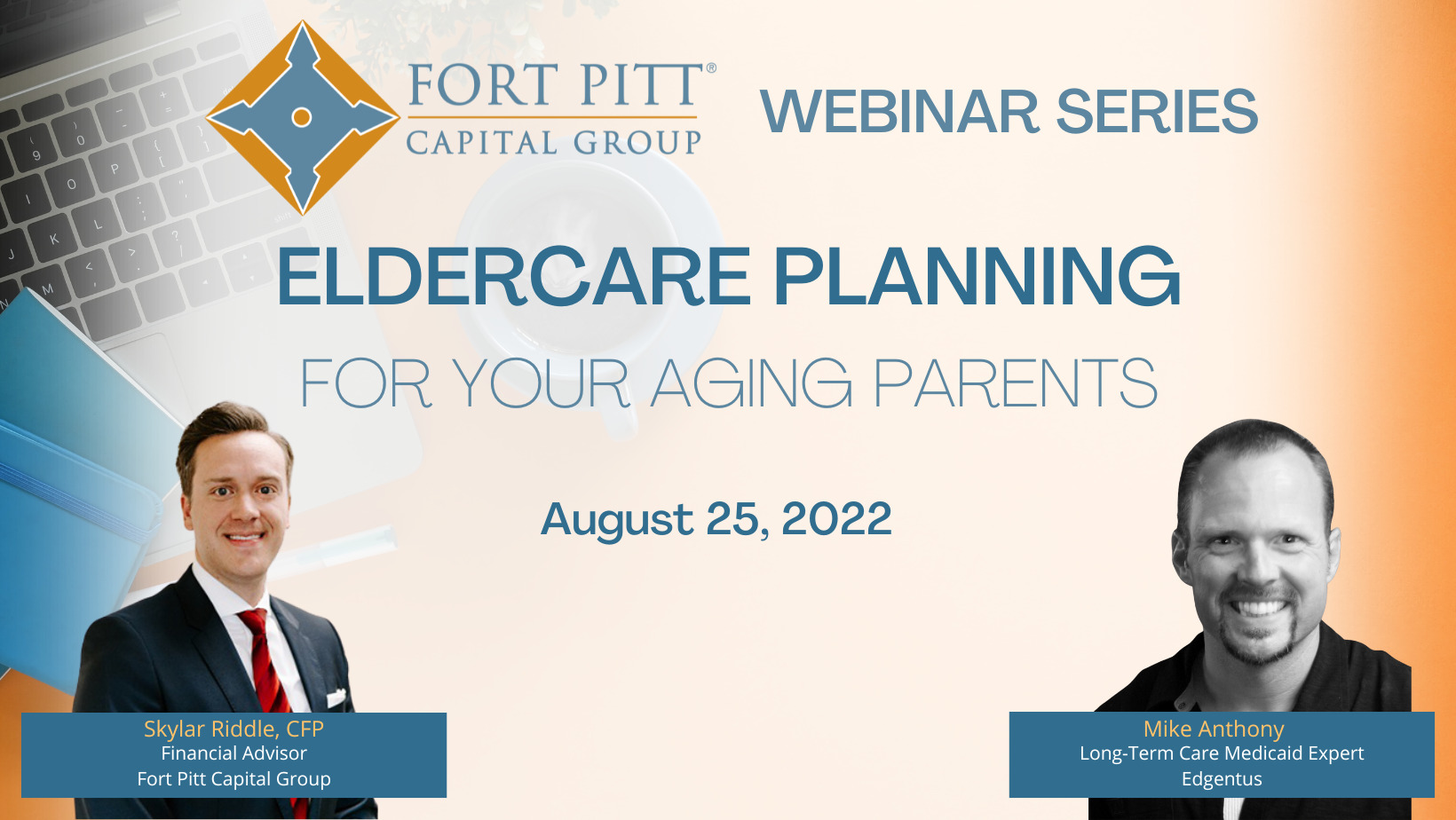 Skylar Riddle, CFP® Financial Advisor at Fort Pitt Capital Group invited guest presenter Michael Anthony, JD, CMP™ to cover topics like:
– What happens to the assets when entering a care facility?
-Can I self-fund?
-Why is planning a game-changer?
-How long are people in assisted living and what is the cost?
-What are the different eldercare options available and how do I know what will make sense for my situation?
-What do I need to prepare?
-Is my portfolio positioned to get my family through eldercare needs?
-AND MORE!
Click here to see the presentation deck. 
*Content is provided for educational purposes only. Opinions provided include endorsements of the products and services provided by Fort Pitt; however, are not indicative of any specific client experience or testimonial.