How to Ace All 4 Life Stages of Financial Planning Part 1: Getting Started & Building Wealth
Fort Pitt Capital Group
in
Webinar
13 October, 2022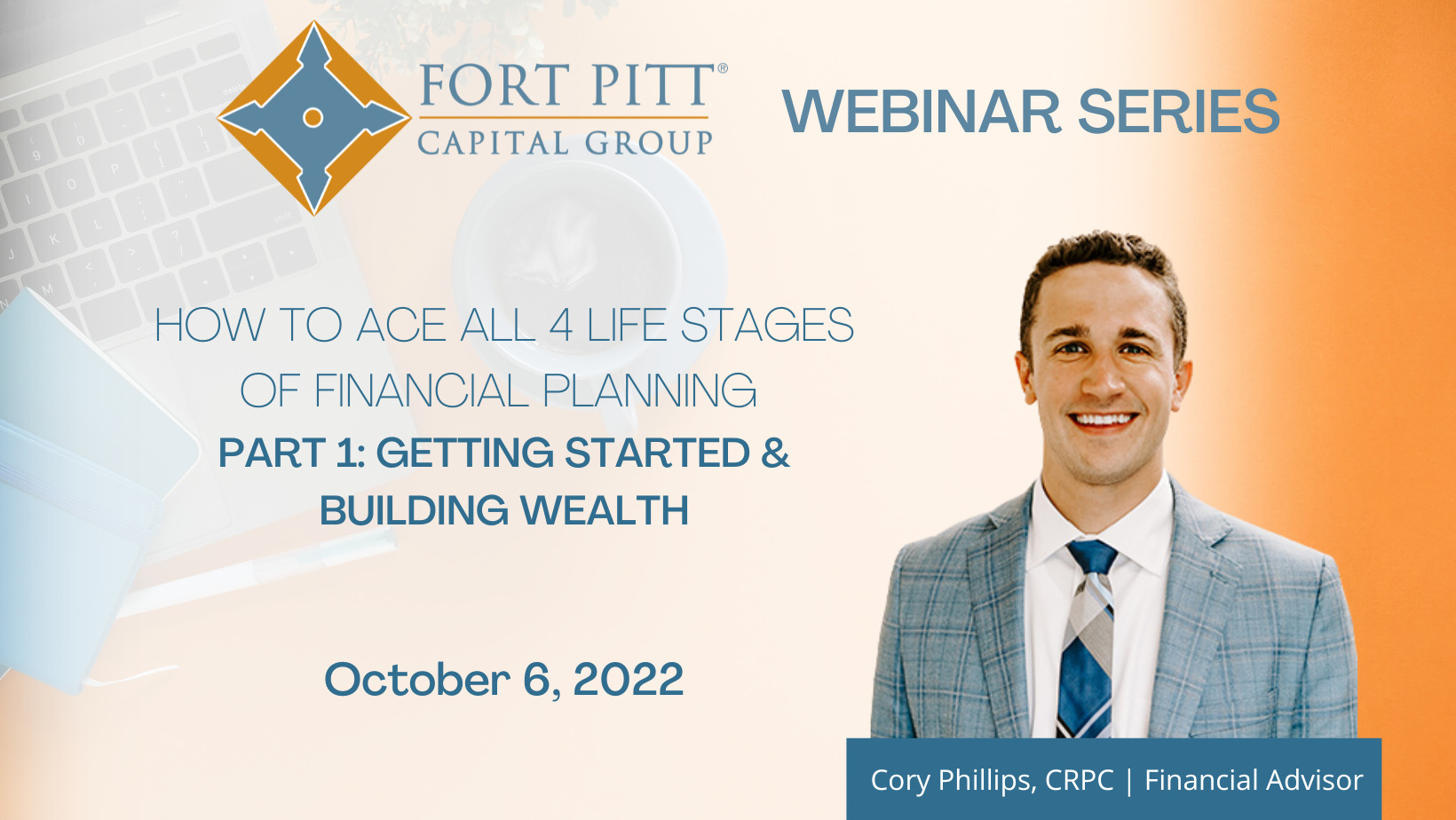 Join Fort Pitt Capital Group's Financial Advisor Cory Phillips, CRPC®, as he discusses the first two stages of Financial Planning:
Getting Started
Building Wealth
From just starting out to growing your saving into the six figures, Cory will provide tips and insights on:
Understanding your personal and financial circumstances
Setting Goals
Saving in your 401(k) and maximizing your company's match
Building your regular savings
Quick Investing Tips
Looking for more resources? Try our Retirement Savings Calculator and Personal Finance Spreadsheet.
*Content is provided for educational purposes only.