How to Create an Exit Plan for Your Business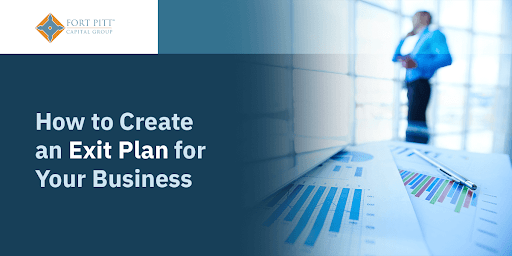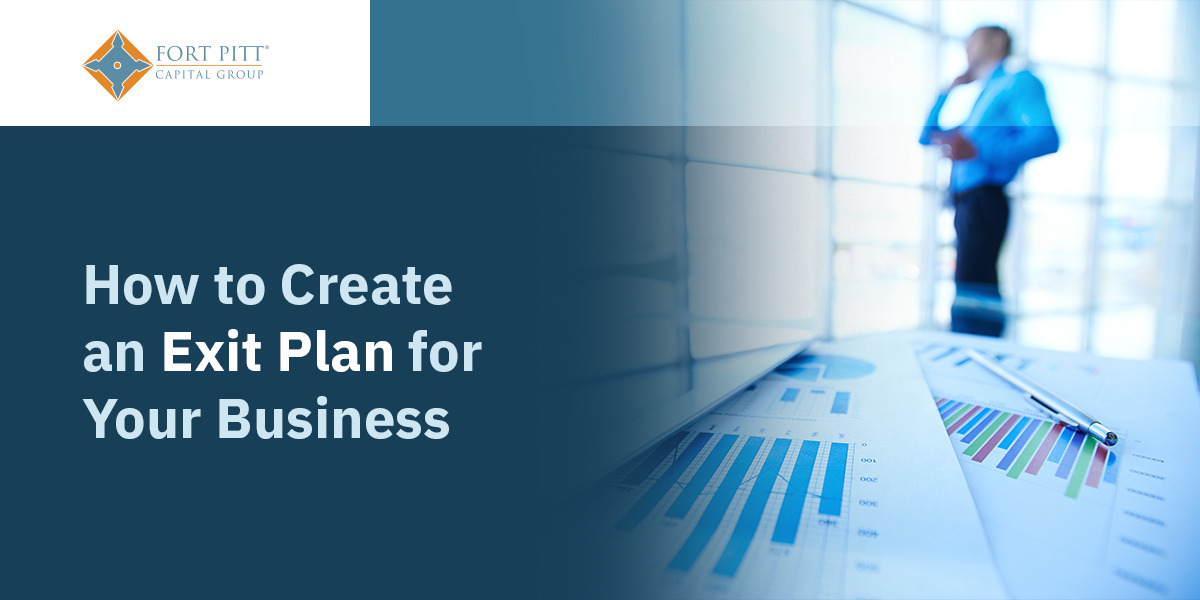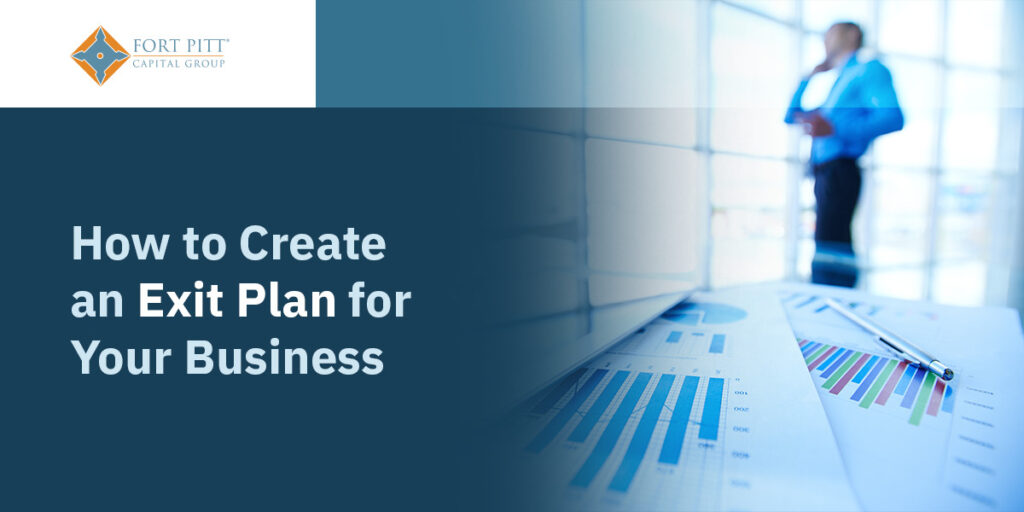 Many entrepreneurs and business owners overlook the process of exit planning. This kind of strategy plays a role in the direction you decide to take your company and limits risk for the future. Whether you're looking to retire or want to cash out, a reliable business exit strategy is a surefire tool to give you the peace of mind you deserve.
What Is an Exit Strategy?
Business exit strategies are predetermined plans to help business owners and entrepreneurs sell their company shares to other investors or companies. These are ways to liquidate ownership, cash out, and make a profit for thriving businesses. If your business isn't doing well, an exit plan can help you limit your losses.
Ultimately, an exit plan will drive you toward your long-term goals and provide a seamless progression to the next chapter of your organization. It's wise to work with your senior leadership, board members, and investors in the early days to craft this exit planning initiative, so you're prepared for anything.
Benefits of an Exit Strategy
After years of hard work, it might be difficult to part ways with your company. However, having a plan in place for your parting when the time comes will enable you to make rational decisions during what can be an emotionally challenging period. Business exit planning also provides you with an assortment of other benefits like:
Offers a flexible guide: As a business owner, you know nothing is ever set in stone, and neither is your exit strategy. You can adjust your plans as your business grows and your circumstances change.
Determines your path to success: An exit plan determines your company goals and offers a timetable and path to achieve them, helping you realize when and how you'll step away.
Entice potential buyers: A structured plan will convey your vision and commitment to your goals while offering a more convenient shift in ownership, which will intrigue many buyers.
Steps to Developing Your Exit Plan
No matter your industry, the ideal exit strategy for your business aligns with your objectives and expectations. Exit strategies are best implemented with years of preparation, giving them the attention and care they deserve.
You may even want to create more than one plan — an involuntary and a voluntary one. With options for every scenario, you'll be prepared for anything.
1. Prepare Your Financial Records
This information will help you complete a successful business valuation when you're looking to sell and portray a professional image to potential buyers. External organizations should conduct routine audits to supply you with this information, giving you a transparent and impartial status of your finances.
Other documents you should preserve include:
Governance records
Human resource records
Business plans
Intellectual property documents
Employment records
Licenses and certifications
Leasing agreements
2. Thoroughly Train Current Employees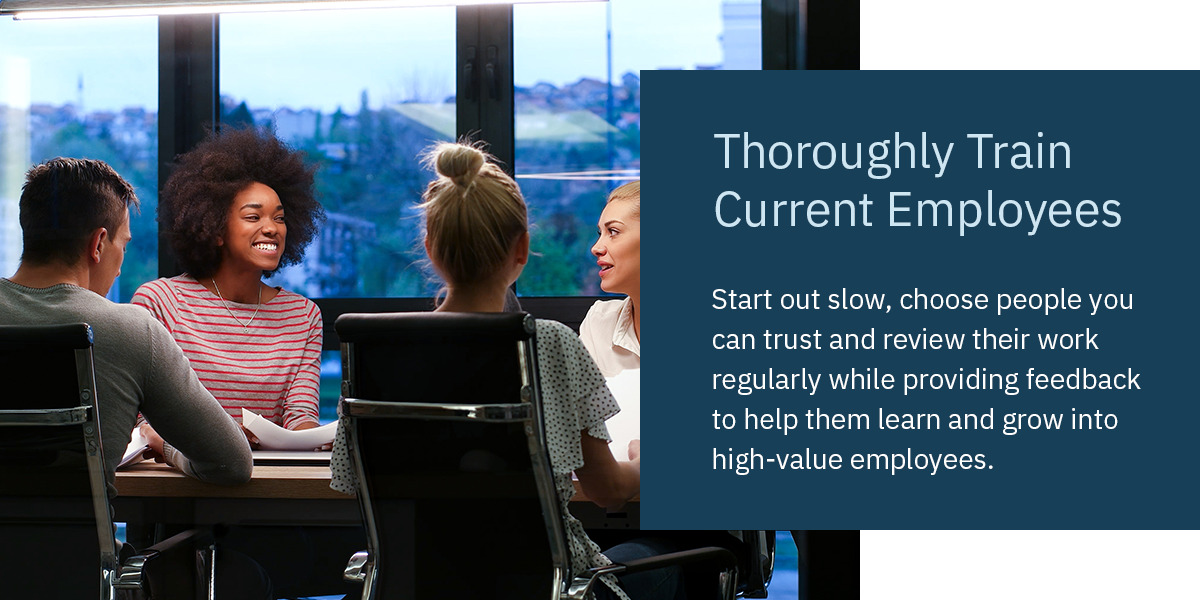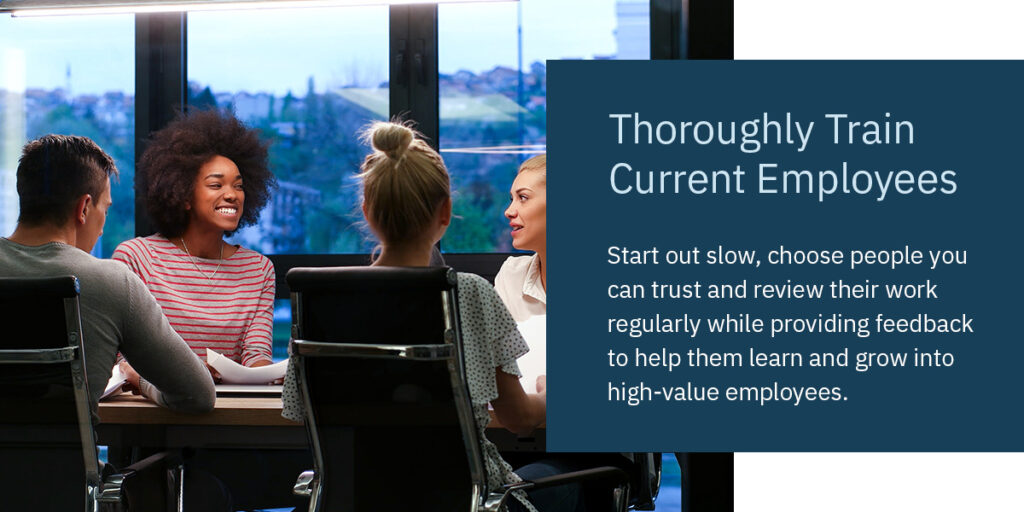 After rolling up your sleeves and creating a business from the ground up, it can be challenging to start delegating responsibilities to employees as you grow. However, delegating is one of the best things you can start doing to help you build your workers' skills and empower them to make decisions when you're not around.
Start slow, choose people you can trust, and review their work regularly while providing feedback to help them learn and grow into high-value employees. Invite them to watch or shadow your job and encourage them to take on increasingly more essential tasks. This delegation will maximize your organization's productivity while showing outside buyers your business can continue to operate successfully without you.
3. Partner With Professionals You Can Trust
Buyers will come to the table with an entire team behind them, and so should you. Whether you want to sell your business or liquidate some of your shares, you'll need professionals to help you navigate the unknown and come out with confidence. The key is to surround yourself with individuals you can trust who also know the ins and outs of selling.
These professionals should bring a wealth of knowledge with a proven track record of handling various situations. They're the ones who are going to help shift your mindset from entrepreneur to exitpreneur, building a business that someone wants to buy. Some positions you should consider adding to your team include:
A chief financial officer
A chief marketing officer
A chief information officer
Accountants
Corporate lawyers
Business brokers
Merger and acquisition advisors
4. Evaluate Your Options
With a detailed record of your finances and the support you need, you can start to determine how you'll bring your exit plan to reality. These strategies will vary from business to business and industry to industry.
Your strategy should be unique to your company and align with your goals, whether you want to establish new leadership, maintain financial stability, or change direction when you experience particular challenges.
You have many different options available, such as:
Initial public offering: This is the process of offering shares of a private company to the public as stock.
Management buyout: This kind of purchase happens when a company's current leadership team attempts to purchase some or all of the shares of a company, which usually occurs when the owner retires.
Merger and acquisition: This exit strategy occurs when a company absorbs another company, merges with another company to create a new enterprise, acquires some or all of a company's major assets, submits a tender offer, or completes a takeover of a company.
Bankruptcy: This is a less popular but sometimes necessary exit strategy businesses can use to liquidate assets and pay for outstanding debts.
Maximize Your Business Sale
Always strive to optimize your business operations. Focusing on specific valuation drivers will help you maximize your company's market price if you want to sell. Before then, paying attention to critical areas of your business will help you increase revenue and overall performance.
Regardless of what your future looks like, you can use the following tips to increase your businesses value:
Understand your customers' needs and wants.
Identify areas of improvement.
Pay off all company debt.
Create plans for the future.
Learn About Our Business Advisory Group
Developing a solid exit strategy is a valuable tool when you're ready to enter the next chapter of your professional and personal life.
At Fort Pitt Capital Group, we work with directly specialists including lawyers, CPAs, and business transition guides to plus our in-house Certified Exit Planners, Accredited Investment Fiduciaries and more to form your Business Advisory Group. This group assists companies across the country in creating successful exit plans. With more than 20 years of experience, our team of professionals will help you maximize your value with our transparent and personal financial services.
Are you interested in learning more? Discover our full list of business services, and contact our team to get started.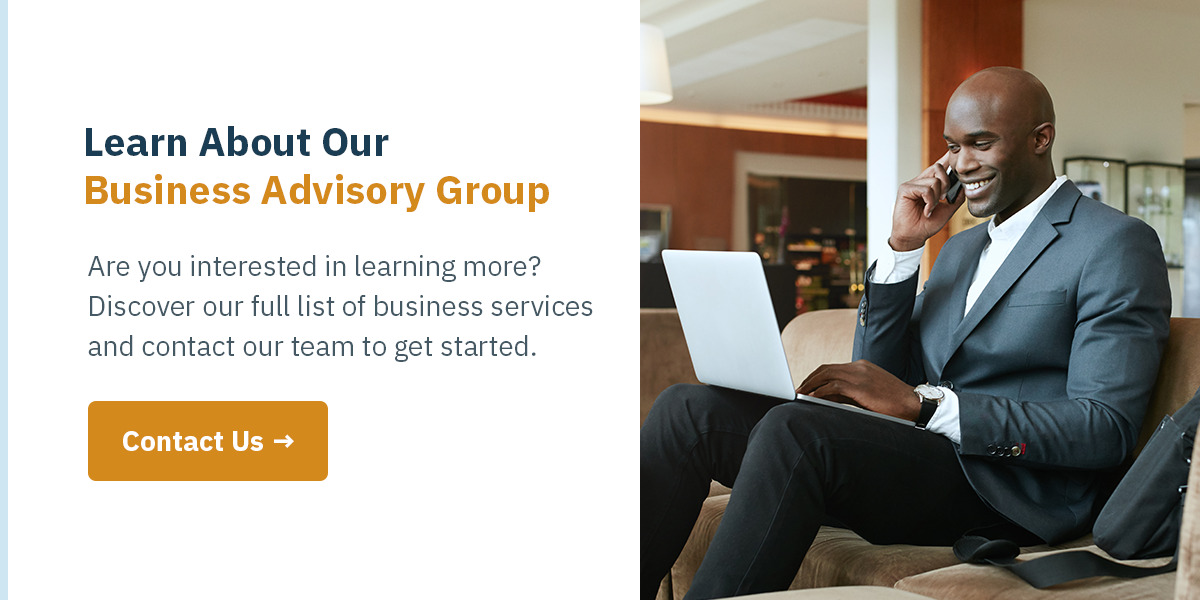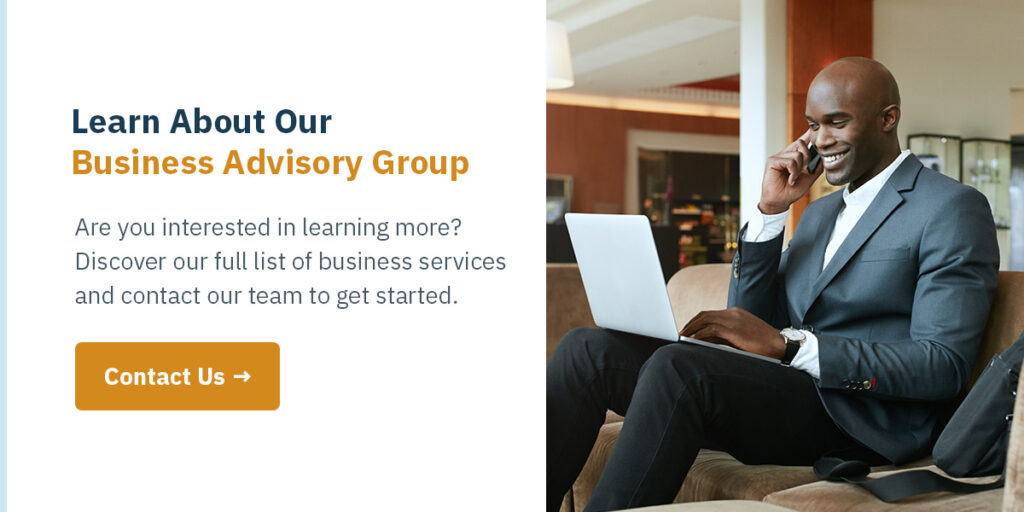 The achievement of any professional designation should not be construed as a guarantee that a client will experience a certain level of results or satisfaction if Fort Pitt is engaged, or continues to be engaged, to provide investment advisory services.