Orchids 101: Moth Orchid Culture
Fort Pitt Capital Group
in
Webinar
27 October, 2023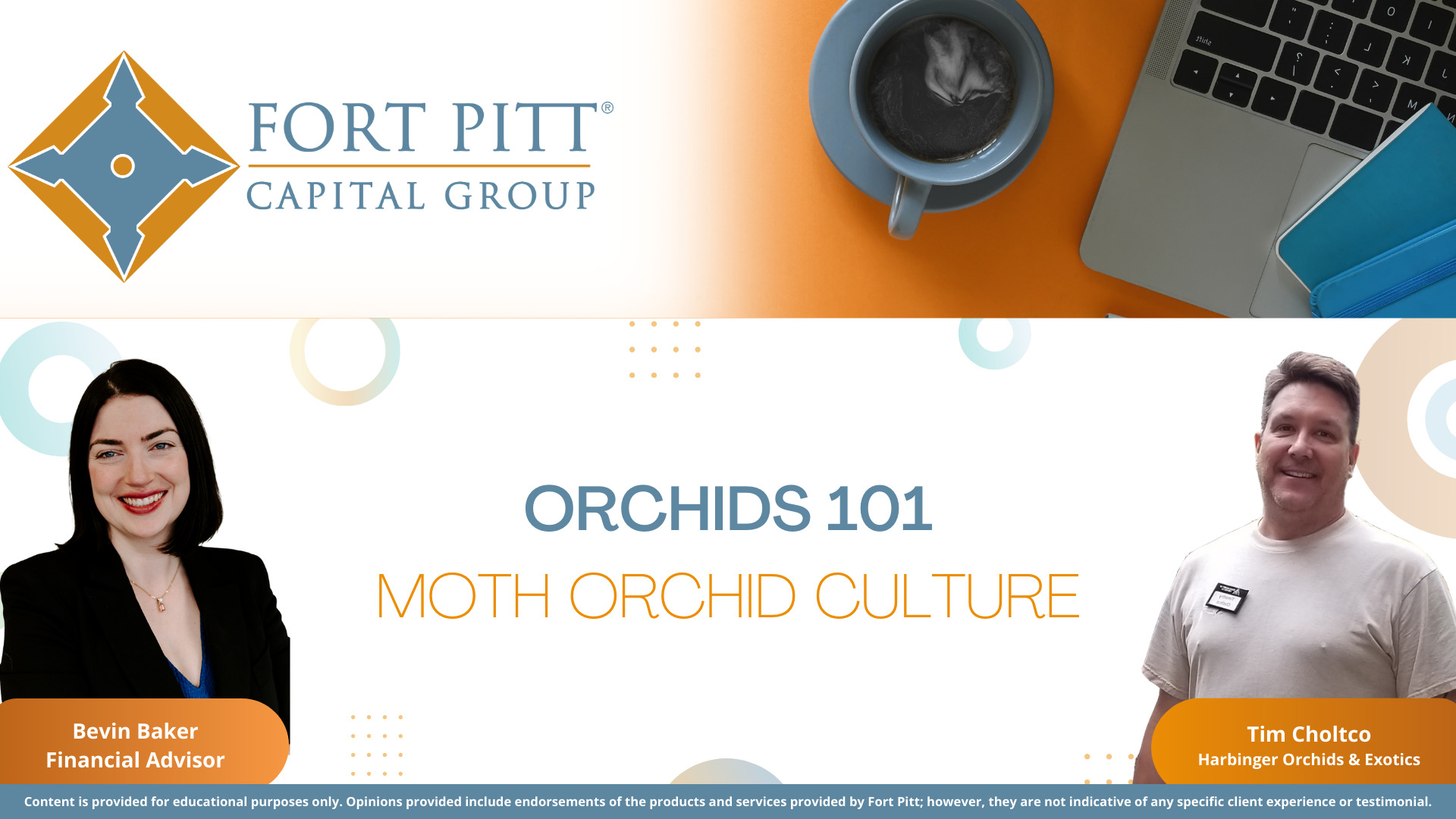 From growing orchids to growing your wealth, Fort Pitt's Financial Advisor, Bevin Baker, CEPA, hosts Tim Choltco to discuss how to make sure that you have the extra income to live your retirement your way, which could include growing orchids! From finances to flowers, they cover various topics such as:
Preretirement tips and tricks
Planning for fun, including hobbies or travel
The natural history of the orchid
How to grow an orchid
And more!
*Content is provided for educational purposes only. Opinions provided include endorsements of the products and services provided by Fort Pitt; however, they are not indicative of any specific client experience or testimonial.