Spring break budget busters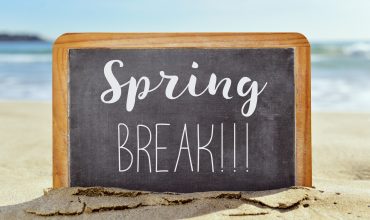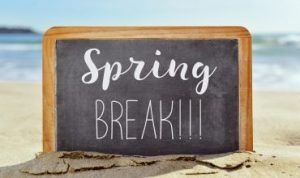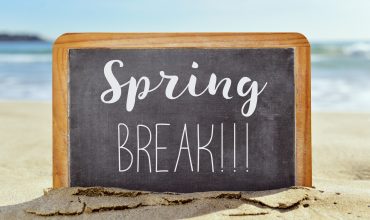 This time of year is especially popular for college students to leave campus and head to sunny beaches on spring break. While everyone deserves some TLC every now and then, the cost of a spring break trip varies anywhere from $500-$900, depending on destination. But, what's alarming is that 31 percent of students are using loan money to fund this vacation.
Putting your financial wellbeing on the line to fund a vacation can really set you up for monetary disaster. Instead of spending hundreds of dollars on a trip, we detail other strategies that can help your financial future. Additionally, for those who may have gone on a trip and busted their budget, we're here to get you back on track.
Set yourself up for future financial success
So you decided to opt out of the annual spring break trip? Honestly, kudos to you for seeing that it just wasn't in your financial cards this year. By avoiding frivolous spending, consider some tactics to put your money to even better use:
Put money to work. Pay down credit card debt, or at least put extra funds toward a chunk of that debt. The quicker you can pay down high interest rate payments, the better off you will be in the long-run.
Think ahead. If you have extra money sitting around, put it aside and bookmark it for large purchases you know are coming down the line, such as textbooks for the next semester.
Invest. The earlier you invest, the more you can take advantage of the power of compounding.
Dig yourself out of the financial mistake hole
So you went to Cancun, spent $900 on an all-inclusive stay, and just realized that this was more than you could realistically afford. What should you do?
The first step to remedy a financial mistake is to acknowledge the "damage done," and get on a very strict budget. Analyze what comes in each month, and what you spend on necessary bills (rent, groceries, electric, etc.). It may not be fun for a few weeks or months, but by getting yourself back on track and cutting discretionary spending, a budget can help to dig you out from any financial holes. Also, be open and honest with your friends – if you are on a financial diet, you might need to get creative with your social life. Say "no" to bars and dining out, and instead try to stick to activities that are free or are cheaper. Finally, this may be the time to pick up extra shifts at work, or take on a side gig (Uber, dog walking, etc.) to help pay down bills.
Of course, everyone wants (and deserves) to go on vacation. But, be reasonable ahead of booking any trips and really determine if it's affordable or not. And, the number one rule: if you have to tap into your student loans to fund spring break, it is most definitely not a trip you can afford!