The power of philanthropy: What you need to know about DAFs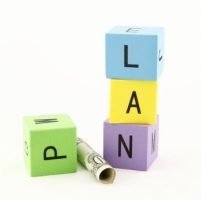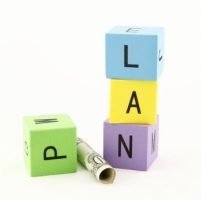 Research shows that over 89 percent of all US households donate to charitable organizations. While giving may be a financial cornerstone for many American families, there is much more to philanthropy than simply writing a check. Today, there is an increased demand to give differently, to donate something more than what would otherwise amount to just a one-time gift.
Donor advised funds (DAFs) are an attractive philanthropic vehicle that is gaining popularity among individuals and families who want flexible, charitable options. At The Pittsburgh Foundation, we work closely with clients who are interested in such strategies. Below we outline five advantages that DAFs can provide for users, and how they can bolster any donor's philanthropic goal.
Flexibility. There is a difference between being a philanthropist and a check writer, and for those who are philanthropically inclined, they want to fully understand the impact that their donations will have on an organization. DAFs offer flexibility in that they are essentially a charitable checking account. While you determine what organizations you truly are passionate about, and where to donate, the DAF acts as a holding cell, allowing you to fund the account while you determine your long-term philanthropic goals. Through DAFs, donors advise on distribution of the money – which can be rolled out to one or multiple organizations, over whatever timeframe deemed most appropriate (monthly, annually, etc.).
Investable assets. DAFs are invested and overseen by asset managers. This allows any/all contributions to grow while the donor decides how and when to allocate the funds.
Tax benefits. The donor receives immediate tax benefits on the amount donated into the fund, and community foundations such as The Pittsburgh Foundation are equipped to accept a variety of assets. Additionally, the funds are an ideal vehicle to sell and process highly appreciated securities from donors who wish to donate to reap additional tax benefits. A charitable contribution deduction equal to the stock's fair market value can be taken, although the deduction will be limited to 30 percent of the donor's adjusted gross income for the year. Capital gains tax will be avoided, provided the stock has been held for at least one year before the sale. Donors can effectively contribute a larger amount to the charity by offering what would otherwise be paid in taxes.
Give with future generations in mind. Donors can set up funds that provide an ongoing income stream to charity that will continue in perpetuity. At The Pittsburgh Foundation, you may name a successor advisor to manage the funds when you are no longer willing or able to. This can be a great way to impart your charitable giving values to younger family members, while continuing your legacy over future generations.
Unique gifting options. In addition to gifting highly appreciated stock and reaping tax benefits, donors can also use DAFs to donate "alternative" gifts, such as artwork, oil and gas rights, etc. While some donors may have complicated assets, the DAF provides added flexibility when funding the actual account.
When it comes to strategic charitable giving, donors have to use an approach that will have the greatest impact on a cause or organization that they care most about. Due to the advantages that DAFs offer compared to other techniques, they permit donors to be truly thoughtful in how they allocate their charitable giving dollars.
Jennie Zioncheck is a guest blogger for Ramparts. She is the Director of Development at The Pittsburgh Foundation, where she works closely with donors, financial advisors CPAs and estate attorneys in identifying strategies and solutions for charitable giving.
Fort Pitt does not provide tax and/or legal advice. For more information regarding the products and services offered by Fort Pitt, visit www.fortpittcapital.com.