Fort Pitt Capital Group Ranked on Forbes Top RIA Firms List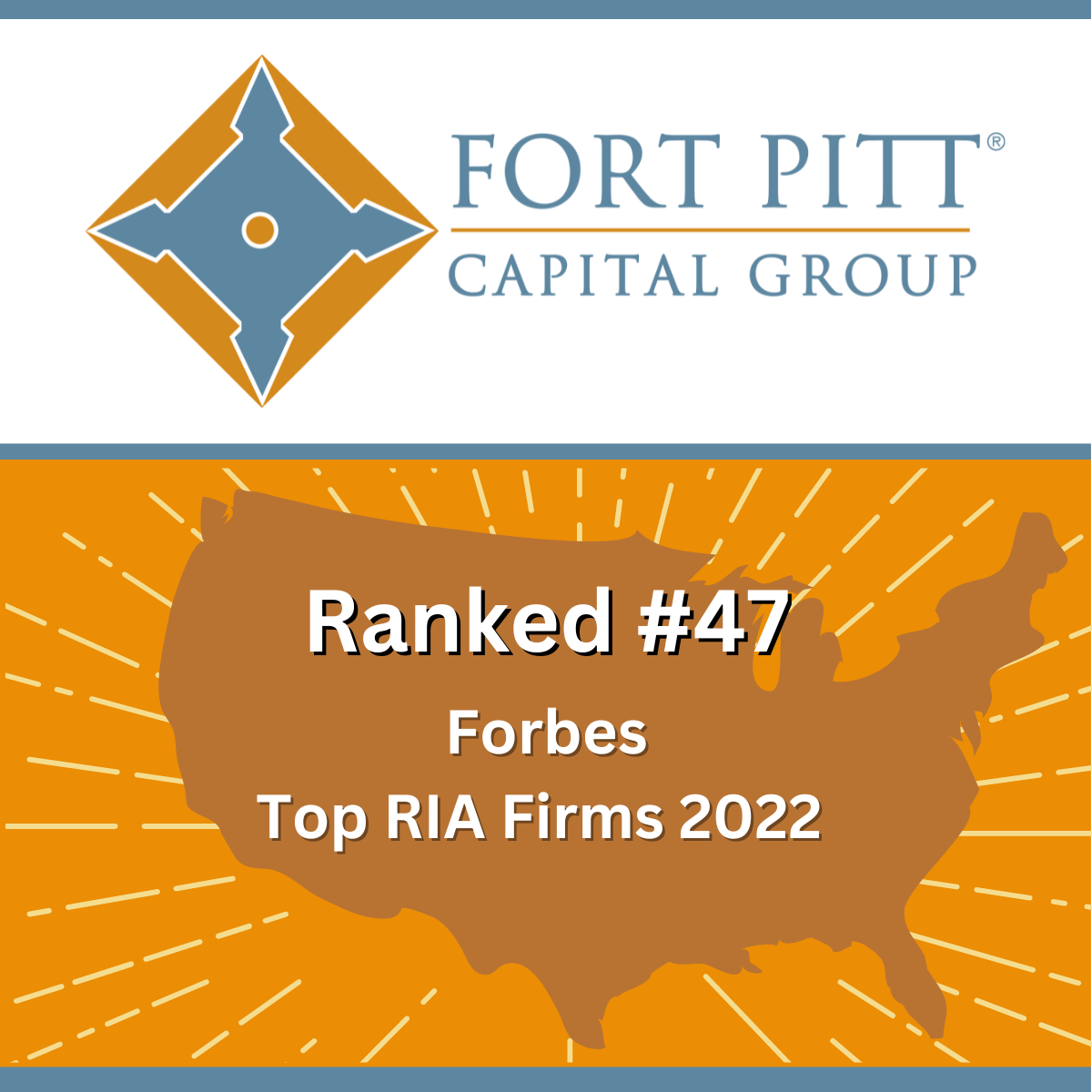 Fort Pitt Capital Group is proud to be honored as one of the prestigious Forbes America's Top RIA Firms in the U.S.A. The list is compiled by SHOOK Research, and the title is only given to 100 firms chosen from a nationwide search.
"We are thrilled to be ranked as one of the Top RIA Firms in the U.S. by Forbes. To be in the top 50 of this elite group is an achievement that wouldn't be possible without our team's hard work and unwavering commitment to leading our clients to financial security," said Founding Partner and Chief Growth Officer Michael Blehar.
Firms on this exclusive list were selected based on their "decades of experience, not to mention proven track records of seeing clients through market turmoil and preserving their wealth."
See the full list of America's Top RIA Firms 2022.
See the methodology here.
Click Here To See More Information On What Makes Fort Pitt Capital Group Different. 
Rankings and recognitions by unaffiliated publications should not be construed by a client or prospective client as a guarantee that Fort Pitt Capital Group will provide a certain level of results in client accounts, nor should they be construed as current or past endorsements of Fort Pitt by clients. Fort Pitt does not participate in pay-to-play awards programs; however, rankings published by magazines and others are generally based exclusively on information prepared and/or submitted by the recognized advisor. Past results are not indicative of future results. Please click on each link above for more details on ranking factors, methodology, and overall recognitions received by Fort Pitt.