Traveling abroad? What to know about foreign transaction fees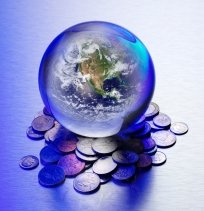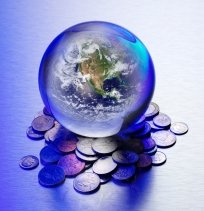 Taking a vacation abroad requires an enormous amount of planning, organization, and patience in today's international travel environment. We work hard to plan the perfect getaway, and most of the time we have our I's dotted and T's crossed as we step over the threshold of a Boeing 737 taking us to our destination. However, there is one small (but important) detail we often forget: foreign transaction fees on credit and debit cards.
If you have ever traveled abroad and purchased a delicious croissant and café from a local French bakery, took a tour through a historic Spanish winery, or snorkeled off the Amalfi Coast, you know what we are talking about. While those fees – which typically range between 1-5 percent on foreign transactions – may seem small, they add up over the course of a two-week European exploration. Thankfully, we have a few solutions for you.
As you may know, we work with three main custodians; Charles Schwab, Fidelity®, and TD Ameritrade, and each offers a unique debit/credit card to their clients.
The Schwab One® Visa® Platinum Debit Card is available to Schwab One account holders. Eligible accounts include, but are not limited to; personal accounts, joint accounts, designated beneficiary plans, living trusts, and tenants in common. There is no annual fee, and it can be used anywhere Visa® cards are accepted, and to withdraw cash at ATMs worldwide (up to $1,000 per day). Most importantly, there are no foreign transaction fees when making purchases abroad – so you can enjoy that croissant and café without paying the credit card company a premium.
Fidelity® offers two debit cards to their account holders, and both have benefits. The Fidelity® ATM/Debit Card for Cash Management Account holders, the Fidelity® Visa® Gold Check Card, gives you worldwide ATM access, ATM fee reimbursement, and for our "techies", the ability to connect with Apple Pay. Despite having no annual fee, this card carries a 1 percent foreign transaction fee on all foreign purchases. While this card may not be ideal if you are a frequent international flyer, you may want to consider the Fidelity® Rewards Visa® Signature Card instead.
In addition to offering no annual fee, special hotel and transportation discounts, and worldwide acceptance, the Fidelity® Rewards Visa® Signature Card provides the freedom to earn unlimited 2 percent cash-back on all purchases. For every $1 spent, you earn 2 reward points that can be deposited and redeemed in eligible Fidelity® brokerage accounts such as a Fidelity-managed 529 plan, a retirement account, or a Fidelity Charitable® Giving Account®. So, you're free to enjoy your private tour through a historic winery in Northern Spain…knowing that you're receiving 2 percent cash back on the purchase.
Like Fidelity®, TD Ameritrade offers a rewards credit card for their brokerage account holders. The TD Ameritrade Client Rewards Card features no annual fee, over 600 flexible rewards choices, and 1.5 percent in rewards with no caps or limits. Furthermore, it offers a 10 percent bonus when rewards are redeemed for cash into an eligible TD Ameritrade account. TD Ameritrade's connection to TD Bank also provides a unique experience for clients who would prefer a flexible cash management account where they could pay bills, deposit checks, and move funds around with ease. However, foreign transaction fees incurred while traveling abroad will not be reimbursed by TD Ameritrade, so you may want to think twice before swiping this card to pay for your snorkeling adventure off the Amalfi Coast.
As you can see, each custodian offers a credit and/or debit card with different features. If any of the offers above intrigue you, please give your advisor a call to discuss. Safe travels!