For our latest Employee Spotlight, we spent some time with Aileen Rohrig, who recently joined the Fort Pitt team as a client relationship specialist (CRS). In our sit down with Aileen, we discussed her day-to-day responsibilities, her favorite travel destinations and some of her hobbies.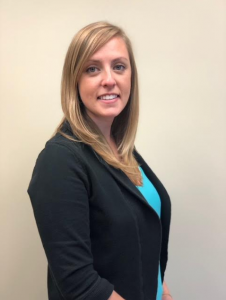 What is your job title and what are your main responsibilities in an average day?
I'm a CRS, so I help the advisors on a daily basis. My role is to be a liaison between clients and financial advisors. In addition to updating client accounts and onboarding clients, I assist with any inbound requests ranging from money movement to charitable donations.
What brought you to FPCG?
I've always been intrigued by the financial world because I think having an understanding of finance is a great life skill. So when I came across Fort Pitt, it seemed like a great place to work! Prior to this I worked at a food distribution company, and while it's a very different industry, the pace of the businesses are similar, which has helped me transition into my new role here. My interest in the world of finance, along with some of my previous business ventures, gives me a unique perspective to clients' needs.
What is your favorite hobby?
I don't know if I have just one! I love cooking, traveling and gardening. I'm passionate about traveling and exploring new places. Before moving to Pittsburgh, I only lived an hour away, but there's still so much to uncover here. This summer I started gardening and planting my own plants which is a newfound hobby I've enjoyed.
Where is your favorite place you've traveled?
My two favorite places I've traveled are Rome and Belize. In Belize, I went on an amazing diving excursion trip. It was beautiful. We went on one cave dive where you entered through a small opening and at the bottom there were sharks swimming around everywhere. It was unbelievable!
What's something most people don't know about you?
People are often shocked to learn that I'm scuba certified. It doesn't come up in conversation all the time and it's not something I typically bring up. But when it does, people always say, "You can do that?!" It's a fun fact I often keep in my back pocket.