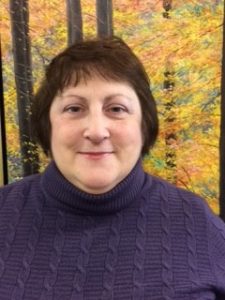 For our most recent Employee Spotlight, we spent time with accounting manager Karen Matelan, who has been with the firm since July 2016. Given her career experience, we discussed her transition to Fort Pitt, keys to professional success, some fun facts about her background and the long list of countries she has traveled to.
What are your day to day responsibilities at FPCG?
I direct the accounting management needs at the firm, so my daily and long-term responsibilities include revenue analysis, generating financial statements, budget oversight, accounting software implementation and more. I previously worked at LifeSpan Inc. (based in Homestead) for 10 years, as the company's CFO. Given my experience and strong technology background, this position at FPCG was an exciting, new opportunity that allowed me to incorporate all of my skills.
What is your favorite memory working at FPCG?
The staff is so warm and welcoming, and culture is very important here. We do many employee activities together, like going to ball games in the summer, and we just had a great holiday party at the Andora Restaurant. Everyone here works very hard, but takes time to come together to create a genuinely friendly work environment.
Any professional advice to workplace newcomers? What is the key to your success?
Never give up. If you are ever doubting yourself or not feeling confident, just keep going and make sure that you are proactive to give yourself the skillset you need to become a marketable and valuable employee. For me, it wasn't just about accounting skills – I knew I had to bolster my background, so I made sure to learn as much as I could about technology, computers, etc. Absorb any/all new experiences and take the initiative yourself to learn skills outside of your typical role.
You are a frequent world traveler. Tell us about that…
I was an Electronics Technician in the U.S. Air Force and for my first duty assignment I served in a mobile combat communications squadron in Cocoa Beach, FL.  I have marksmanship ribbons for firing expert on the M16 and 38. I was based in San Vito, Italy for 1.5 years, had a villa and traveled throughout Europe. Some notable places include Salzburg, Germany, England, France, Greece and the Netherlands. I saw a show at the Moulin Rouge in Paris, visited Ann Frank's WWII hiding place in Amsterdam and attended midnight mass at the Vatican. In January 2015, I went to Krakow, Poland and Auschwitz (for the second time) with a friend who is a Holocaust survivor and was sponsoring a group trip. It was the 70th anniversary of the camp's liberation and it was an unbelievably moving experience. Steven Spielberg was also there and stayed at the same hotel as us.