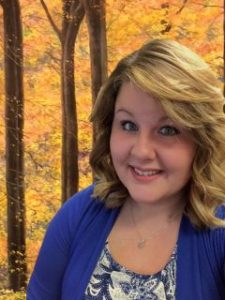 Tell us about your role at Fort Pitt Capital Group
I am part of the operations team here at Fort Pitt, so I help with "behind-the-scenes" work – anything from marketing, event planning, blog and website maintenance, IT troubleshooting, and more. As an IT business analyst, I work alongside Todd Douds, and we are currently implementing a few new systems (CRM upgrade, a financial planning software tool, new portfolio management system) that will help our advisors in their work with clients.
What led you to the firm?
When I was a student at University of Pittsburgh, I had an independent study course with a professor who was familiar with Fort Pitt. He recommended that I take a look at the company, and I very quickly realized how great of a fit it was for me.
I've always been tech-savvy (just ask my Dad – growing up, he'd try and lock me out of the home computer but I'd always find a way to hack back in), and my college major allowed me to have a solid educational mix of IT and business. At Fort Pitt, I've been able to use that knowledge to further the company's IT goals and contribute in a meaningful way.
What is one interesting hobby that people might not know about?
I do a lot of website development outside of work. Recently, I created my best friend's custom wedding website. I feel like anyone can go onto sites like TheKnot and plug in details and information, but, creating this custom site allowed us to incorporate more personal and unique elements. Parts of the website included "About Us" stories, background on who was in the wedding, and a cute game that allowed website visitors to get to know the bride and groom better. I was even able to weave in details like her wedding colors, engagement photos, and more. It's all about tying in these different elements, and of course, the bride's reaction to the finished product was awesome.
What is the best part about your job?
I've been with Fort Pitt for a little over a year (fun fact: I started here on my 21st birthday in March 2015 and became full time in June 2015). In that time, there are two things that really stand out that I enjoy the most. First, being in operations, I get to see big-picture items and how every part of the company comes together to make a whole. I like to see why everything is happening and how it impacts other areas. Secondly, I get to work with everyone. My role requires me to interact across different departments, with different members of the team, and I like that every single day brings with it a new challenge and different task.
What's your outlook for tech and digital advancements in the finance space?
It's fun to see how an industry like finance, which is much more traditional in a sense, is starting to advance and embrace technology. I think that tech will slowly start to become the norm – we'll see more in terms of apps, client portals, and website and email advancements. They'll be so many more ways to communicate with clients that will make the experience so much more personable. At Fort Pitt, we're hoping to integrate more and more of these elements into our work with clients over the next few years. It really is the future of finance.