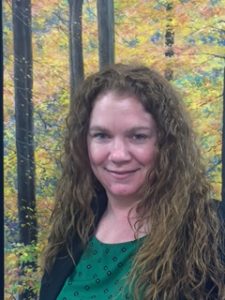 Leigh Fleming, a Client Relationship Specialist here at Fort Pitt, joined the firm one year ago. We sat down with her for our latest Employee Spotlight to catch up on her work anniversary, what she likes best about her role on our team, and to learn a bit about her family and their vacation traditions. Take a look at the Q&A below:
Tell us about your background in finance and what led you to Fort Pitt?
I majored in finance during college and then moved to NYC where I worked at a small international investment boutique for six years. In 2007, I moved to Pittsburgh and took on a role working at a smaller RIA helping with account administration. I took a few years off to stay at home and raise my children, and by the time I was ready to re-enter the workforce, Fort Pitt had a position open that was directly aligned with my previous work experience and background.
I've been here for one year now as a CRS, working directly with Travis Sollinger and Nathan Boxx. I also assist in writing the financial plans for prospective and current clients.
What is it about your job that you love the most?
It's always great when you can truly understand how thankful the clients are for helping them with their financial life. Interacting with the clients will always be my favorite part of this job.
In your opinion, what is the key to success at Fort Pitt?
Communication is vital, and even though the CRS's here work for separate advisors, we all understand that we work best as one unit. The entire team is really a well-oiled machine in a sense, we always know what other people are doing, understand each other's roles, and work together to provide the best service we can for our clients.
Given your experience in the industry, what has changed the most?
Technology. It's amazing to see how things are evolving and ever-changing in this space. Today, the technology that we use through our custodial platforms for clients is infinitely better than it was from an industry perspective even 7-10 years ago.
Any fun plans for the remainder of the summer?
We have an old family home on my husband's side that we travel to frequently throughout the season. It's on Chautauqua Lake in upstate NY, so my husband, my sons, and I always enjoy spending as many weekends as we can up there.