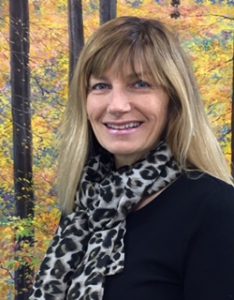 For this month's Employee Spotlight series, we sat down with Lisa Gingerella to hear how she got her start at Fort Pitt as a client relationship specialist and what interesting hobby she enjoys outside of the office.
How did you get your start in the financial industry?
In 1981, I began working as an administrative assistant at a small investment firm in Beaver, Pennsylvania. From there, I've worked at various firms in and around the Pittsburgh area before my start at Fort Pitt Capital Group in October 2014.
What is the best part about your job?
I love the fact that my job gives me the opportunity to help clients on a daily basis, from trivial things to difficult problems. When it comes to my day-to-day tasks, I am lucky that my number one skill is multi-tasking because there are constantly moving parts in a single day. This keeps the job interesting and challenging, which means you can find opportunities to add new skills, while building those you already possess.
What is your favorite memory on the job?
I have so many wonderful memories but most of all is working with great colleagues and developing lasting friendships.
If I were to pick just one memory on the job, it was passing the Series 7 exam, also known as the General Securities Representative Exam. I had been in the industry for 15 years before taking the exam and I felt a great deal of accomplishment when I passed.
What are some of your interests outside of your job?
I'm a big HGTV junkie. I like to take on DIY home improvement projects, such as painting, refinishing furniture or hardwood floors. I can also install light fixtures and kitchen sinks. My father has been very instrumental in developing these skills. He built my childhood home and has taught me so much about home improvements. However, the most important lesson he taught me was how to be an independent woman.