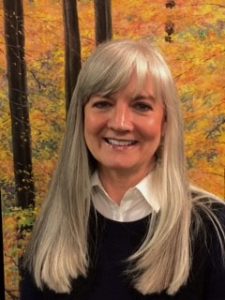 For the latest in our Employee Spotlight series, we checked in with Robin McMillan, receptionist and administrative assistant at Fort Pitt, who is coming up on her 10-year work anniversary in the coming months. We discussed her role at the firm, what career traits are important to her, and some fun items she has planned for the holiday season. Check out the Q&A below:
April 2017 marks your 10-year work anniversary. How does it feel nearing this milestone?
It's hard to believe that I am coming up on my 10 year anniversary here at Fort Pitt. The company that I was previously at (for 15 years) had to downsize, which was unfortunate, but it led me to my role at Fort Pitt. I knew right away it was the exact fit for me and I continue to feel the same today.
What is your favorite part of working at Fort Pitt?
The most enjoyable part of my job is the client interaction. It has been so nice to get to know so many different people over the years. I also enjoy how diverse my job is – no two days are ever the same!
What are some keys to success at Fort Pitt, and for others in similar roles to keep in mind?
Two key traits stand out immediately – organization and flexibility, as they are important to accomplish my daily responsibilities. My role is unique in that the majority of other employees here work on teams, whereas I work for everyone in the firm, and everyone comes to me for many different reasons.
I also work with and know our clients in a similar way; whether they are in for a meeting with their advisor or I am talking with them on the phone, I have come to form and truly value the personal relationships that I have developed with them.
What fun holiday plans do you have in store this season?
My husband, Frank, our son Matthew, and my mother, Jane, will spend the holidays together. Our yearly tradition is decorating Thanksgiving weekend for Christmas and making a special crab imperial dish for Christmas Eve dinner.
My two sisters and their families live in Virginia and Florida, so even though we won't be together during the holidays, we will certainly put FaceTime to use to connect and stay in touch!