All About Trusts
Fort Pitt Capital Group
in
Webinar
26 April, 2023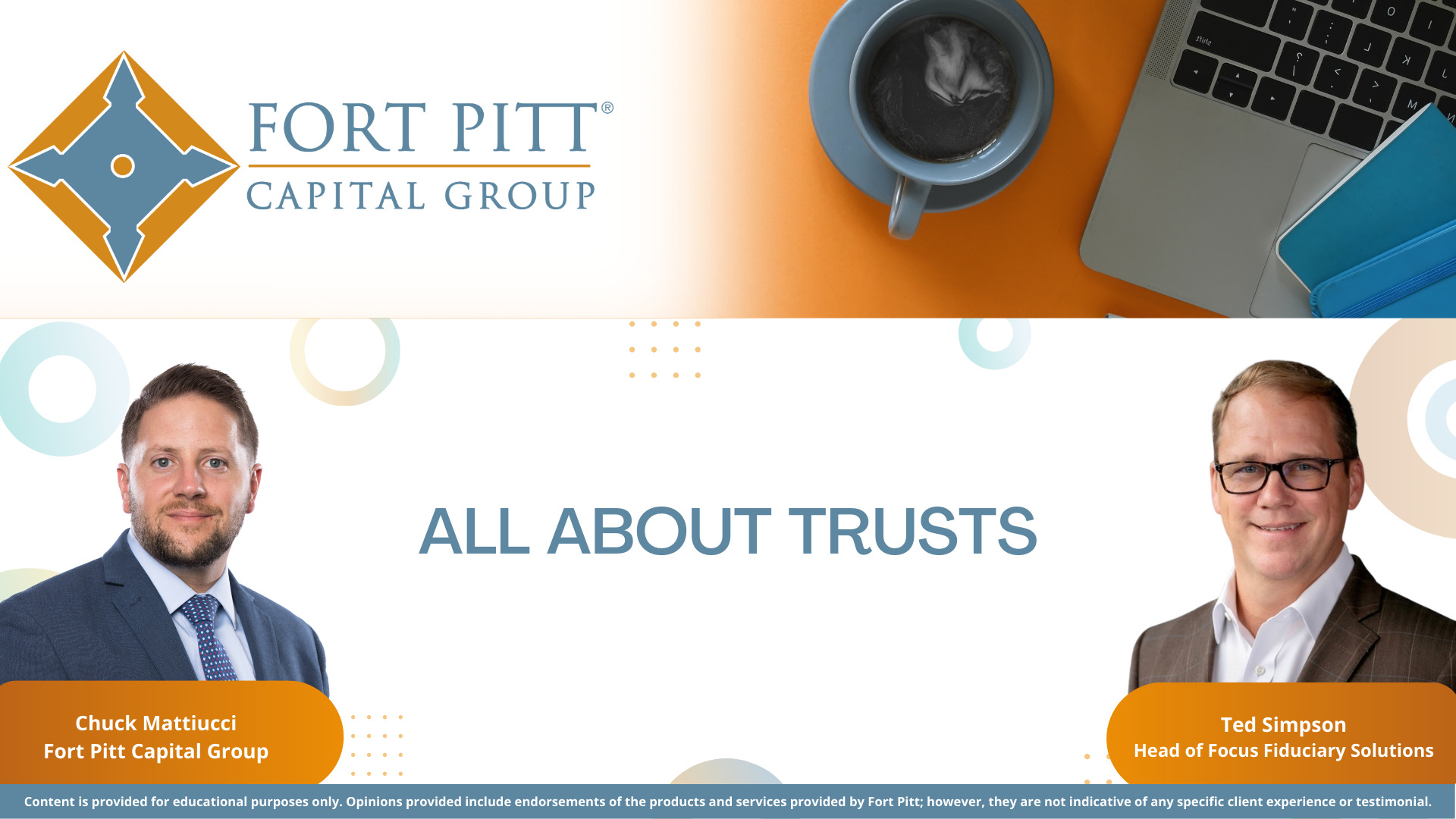 Join Fort Pitt's Financial Advisor, Chuck Mattiucci, as he hosts Senior Vice President and Head of Focus Fiduciary Solutions Ted Simpson to discuss the things you need to know about trusts. They will cover a range of topics, including:
What is a trust
Common types of trusts and reasons to use them
Who needs a trust
How to establish a trust
What is the cost
And more
*Content is provided for educational purposes only. Opinions provided include endorsements of the products and services provided by Fort Pitt; however, they are not indicative of any specific client experience or testimonial.