Owning a Business to Owning Your Future Webinar
Fort Pitt Capital Group
in
Webinar
16 April, 2021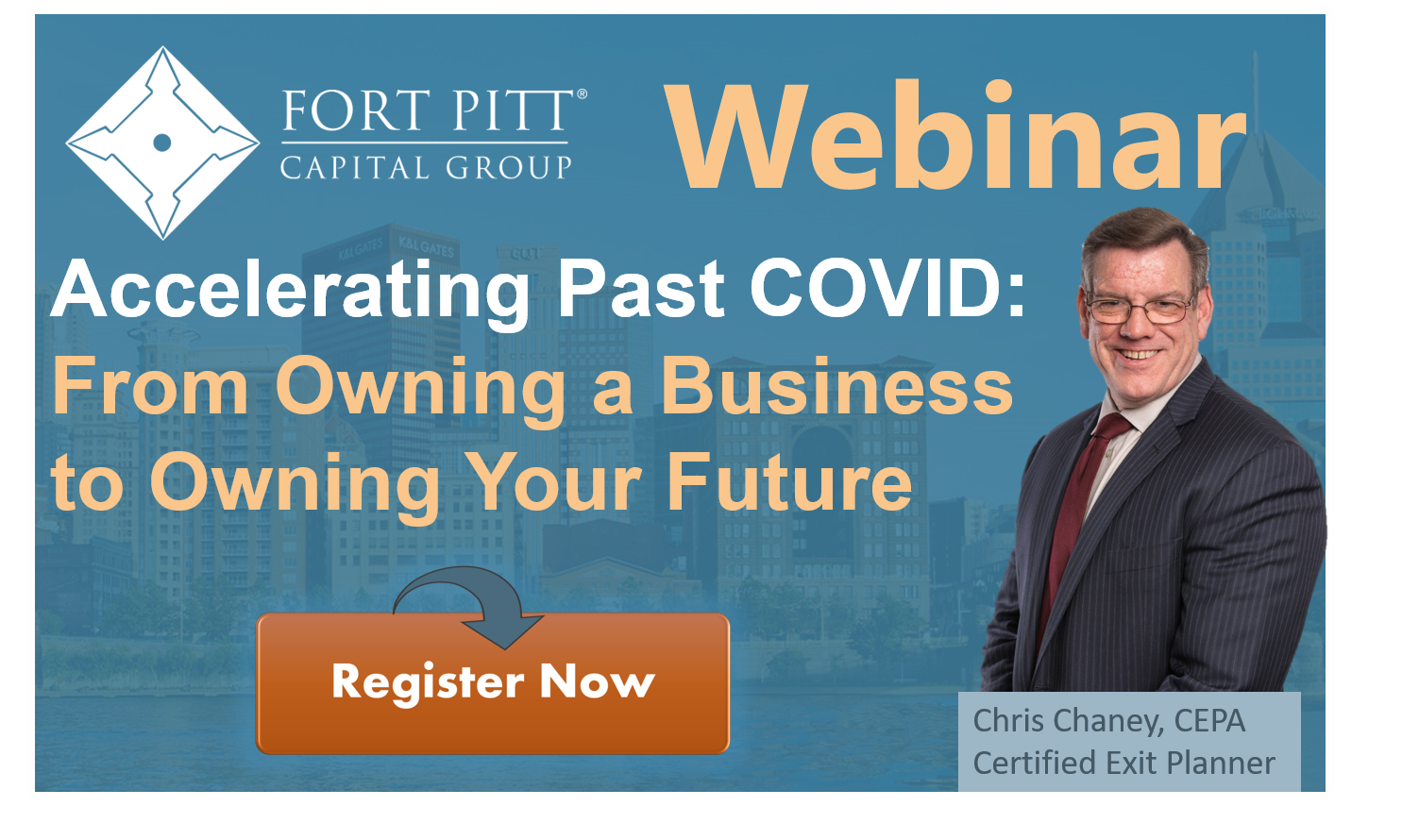 Fort Pitt Capital Group's Chris Chaney, a Certified Exit Planning Advisor, is hosting the webinar, "Accelerating Past COVID: from Owning a Business to Owning Your Future," featuring advice from tax and estate lawyers from Dentons Cohen & Grigsby as well as Retirement Plan Services Director Nathan Boxx. We will cover planning a pathway to successful exit & succession strategies that consider:
Your business – maximizing its value and setting it up for success
Your Personnel – creating incentives for the people who are key to the future of your business
Your Personal Concerns – addressing key aspects to ensure the outcome you want
Find Out More About Our Exit Planning Services
About our presenters:
Chris Chaney is a Certified Exit Planner, specially trained to create plans for business owners that will address their business, financial, and personal challenges and provide them with a clear path to an optimal outcome.
Nathan Boxx, AIF®, CFP®: As the Director of Retirement Plan Services at Fort Pitt Capital, Nathan helps our retirement plan sponsors meet their fiduciary obligations and their participants achieve retirement goals.
Eric Pfeil is a Shareholder within Dentons Cohen & Grigsby's Trusts, Estates, and Wealth Preservation Group, and concentrates his practice on estate planning, probate law, family business planning, and taxation related to estates and gifts. He also has a focus on Corporate and Tax.
Mike Silverman is a Shareholder of Dentons Cohen & Grigsby, and his Corporate practice encompasses a broad range of matters, including recapitalizations, mergers, acquisitions, and divestitures, structuring captive insurance companies, and private equity capital transactions. Mike has represented businesses and business owners, individual investors, universities, and institutional investors in these transactions. He also has significant experience in representing individuals and businesses in federal, state, and local tax audits. In addition, Mike serves as general corporate counsel for local, regional, and national privately-held businesses in a wide variety of industries, including manufacturing, energy, defense, chemicals, real estate, software, construction, and financial services.
*Content is provided for educational purposes only. Opinions provided include endorsements of the products and services provided by Fort Pitt; however, are not indicative of any specific client experience or testimonial.