Webinar: Everything You Always Wanted to Know About Retirement* (*But Were Afraid to Ask)
Bradley Newman
in
Webinar
10 November, 2020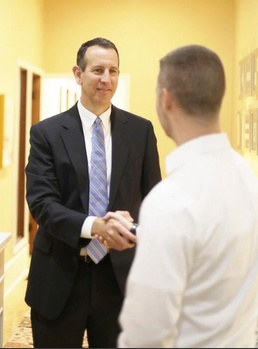 Planning for retirement can be intimidating. There are so many variables that go into having a secure future that it can be a challenge to know where to start. It's easy to be fearful about the future and not want to ask the tough questions and face the big question: Am I going to be ready for retirement? 
Brad Newman's webinar below addresses these difficult questions and helps make the topic less daunting. While it can be scary to face the future's uncertainty, it can be a big mistake not to look at retirement planning early. The further away retirement is, the more time an individual has to course correct for a sound financial future. You have more time to get back on track at 45 than you do at 60 if you're planning to retire at 65 because smaller actions will have a bigger impact over the long-term. This also allows for more flexibility and allows pre-retirees to evolve retirement plans as their timeframe gets closer. 
When starting the planning process, make sure you're working with someone who has your best interest in mind. We'll address how to assess if there are potential conflicts of interest, as well as how to identify if a financial professional is working in a fiduciary capacity. 
There's no silver bullet for planning for your golden years, and everyone's situation is different, but in this session, we'll aim to make planning more approachable and manageable.