How to Hire or Change an Advisor
Fort Pitt Capital Group
in
Webinar
9 March, 2023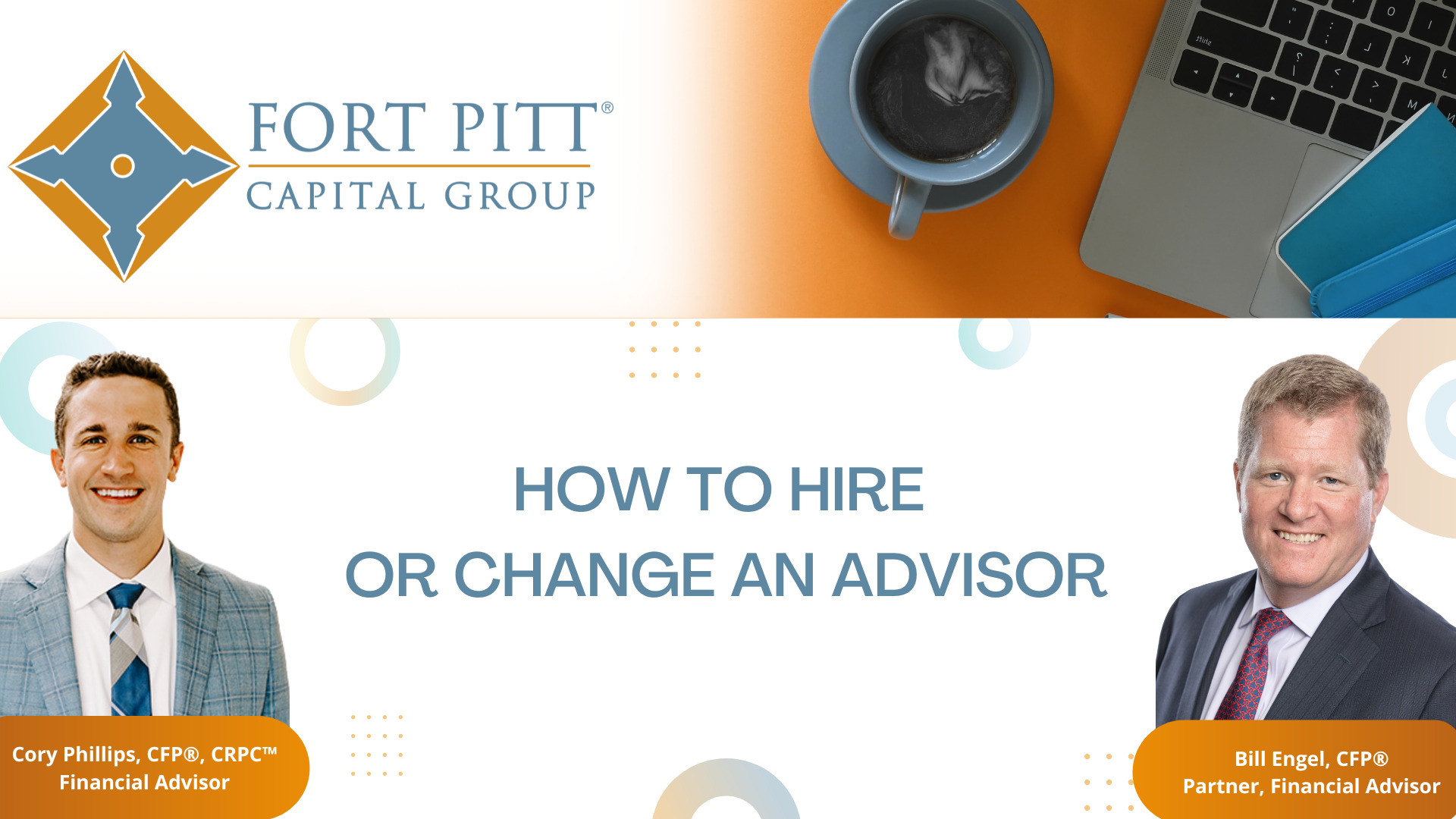 Join Fort Pitt Capital Group's Financial Advisors Cory Phillips, CFP®, CRPC™ and Bill Engel, CFP® as they discuss the process of hiring or changing a financial advisor. Cory and Bill will cover frequently asked questions such as:
Which advisor is right for me?
When should I hire or change an advisor?
What questions should I ask a financial advisor?
What does the investment process look like?
What does Fort Pitt's client process look like?
*Content is provided for educational purposes only.