Maximizing Your Military & Veteran Benefits
Fort Pitt Capital Group
in
Webinar
25 May, 2023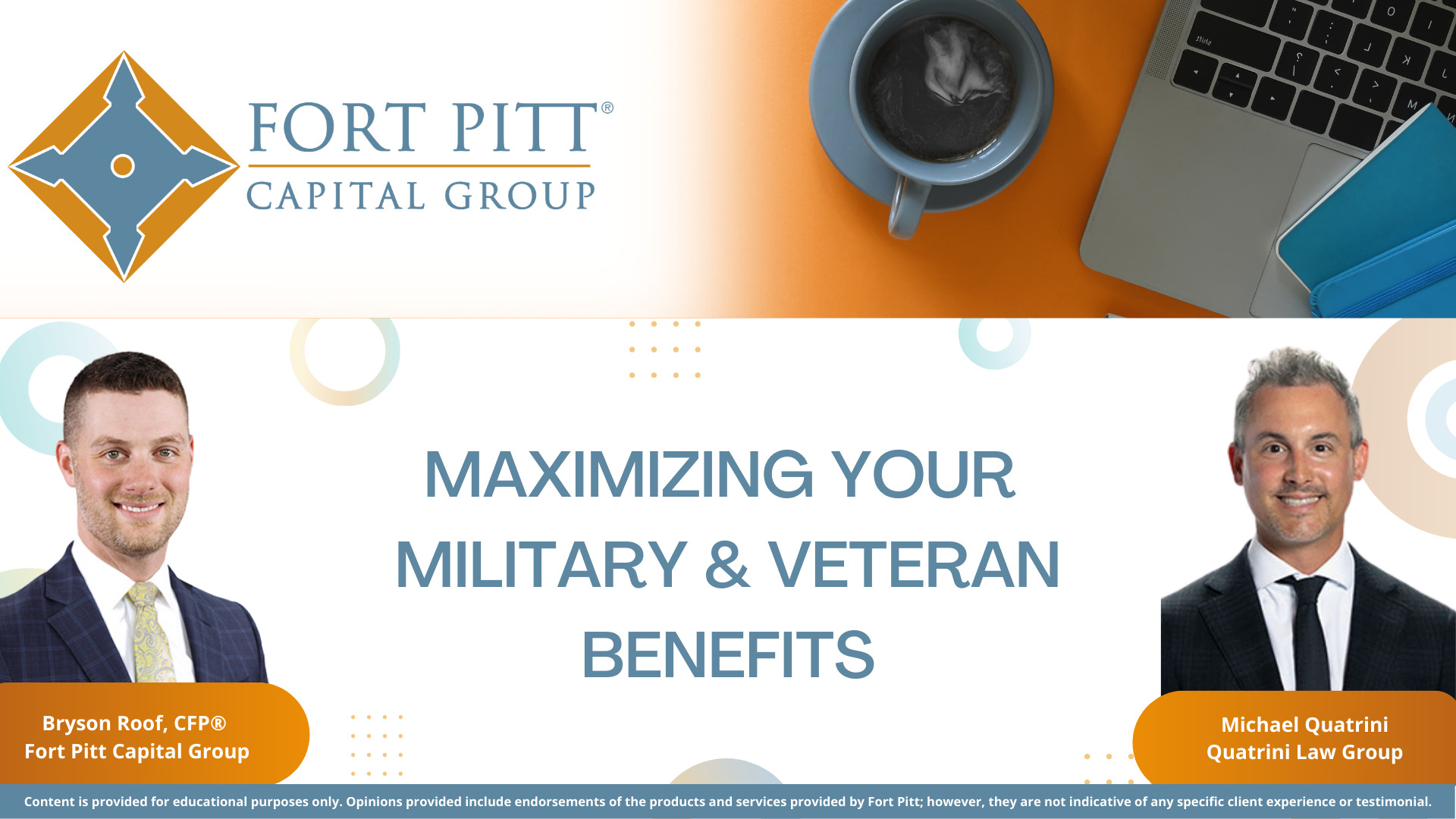 Join Fort Pitt's Financial Advisor, Bryson Roof, CFP®, and Attorney, Michael Quatrini, as they discuss frequently asked questions regarding how to maximize military benefits, including questions related to Agent Orange, Camp Lejeune, and service-related injuries.
About the Host: Bryson has a rich family history of patriotic military service and a passion for helping veterans. Prior to joining Fort Pitt Capital Group, Bryson focused exclusively on financial planning for active-duty military service members, veterans, and their families.
*Content is provided for educational purposes only. Opinions provided include endorsements of the products and services provided by Fort Pitt; however, they are not indicative of any specific client experience or testimonial.