Navigating Healthcare Before 65
Fort Pitt Capital Group
in
Webinar
11 September, 2023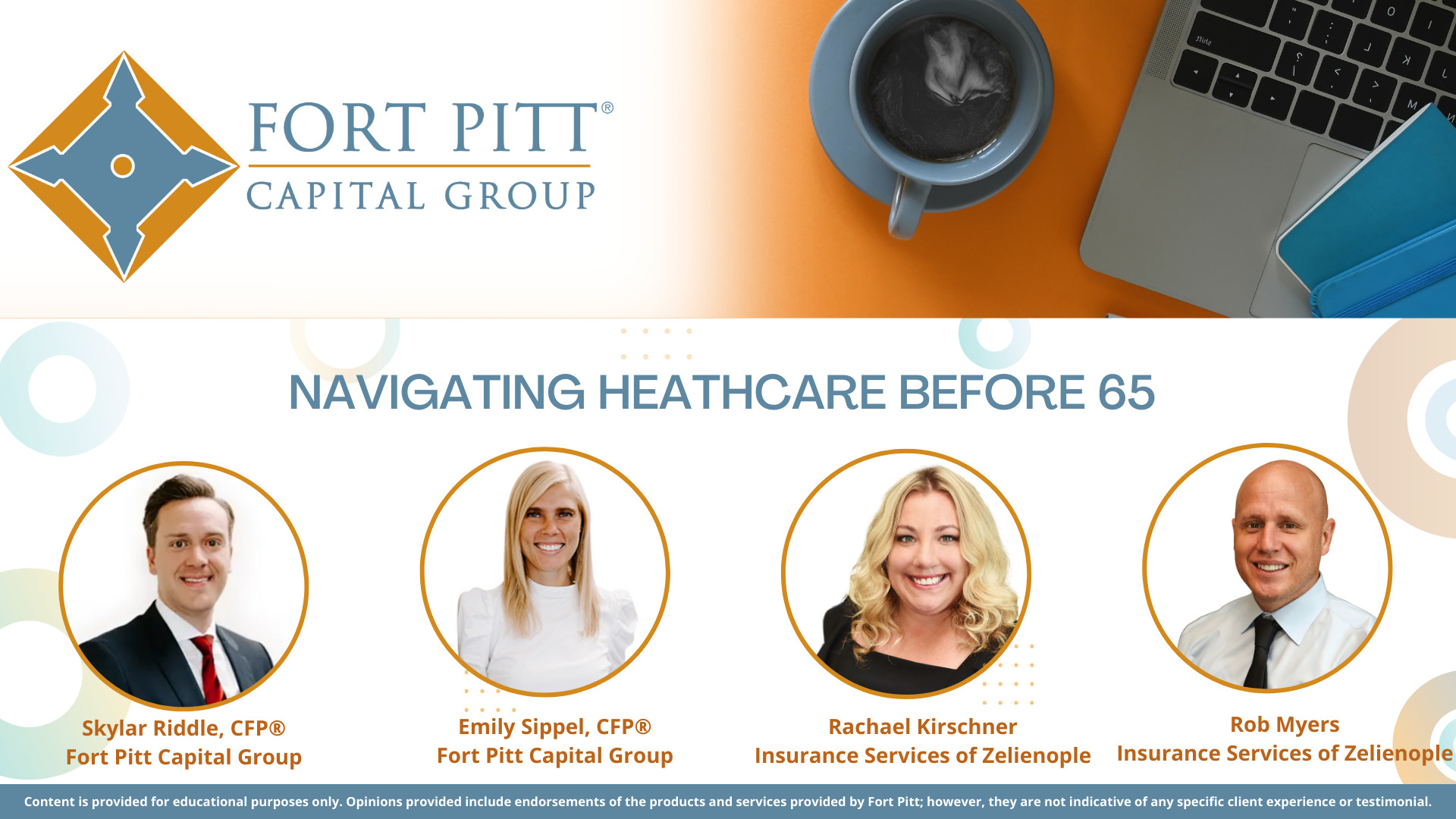 Fort Pitt Financial Advisors Skylar Riddle, CFP®, and Emily Sippel, CFP® host Vice President of Insurance Services of Zelienople, Rachael Kirschner, and Rob Myers, to discuss what to know about healthcare coverage before age 65. They cover a range of questions and topics, including:
How early retirement affects healthcare
Career changes and the impact on coverage
The Affordable Care Act & tax credits
Qualifying life events, enrollment periods & timelines
Cost sharing & COBRA
And more!
*Content is provided for educational purposes only. Opinions provided include endorsements of the products and services provided by Fort Pitt; however, they are not indicative of any specific client experience or testimonial.