Webinar: How to Protect Your Stuff in 3 Easy Steps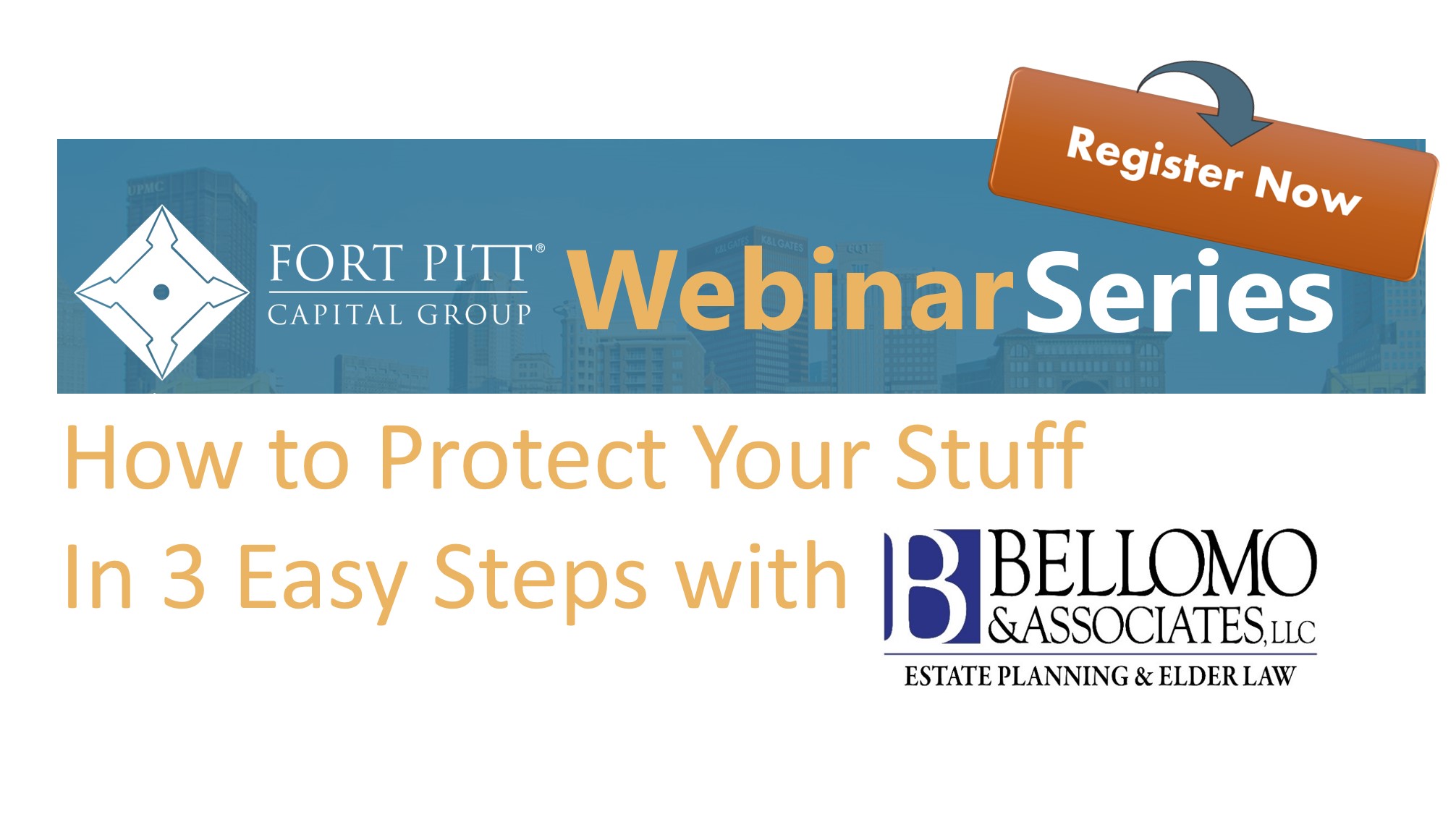 You don't need an estate and billions of dollars to need a will. No matter what your situation is, someone will need to handle your financial affairs after you die and taking care of some basics now will help ensure that your assets are protected later. Bryson Roof will walk you through how you can protect your stuff in just three easy steps with Jeffrey R. Bellomo, Esquire Certified Elder Law Attorney from Bellomo & Associates LLC in this webinar. We're going to cover frequently asked questions and common misconceptions regarding the following:
   

Wills & Trusts

   

Asset Protection

   

Nursing Home Issues

   

Medicaid Qualification

   

Estate Taxes
*Nothing in this webinar should be construed as a testimonial or an endorsement of Fort Pitt. Content is provided for educational purposes only.