Webinar: Estate Planning Advice for the Retired And High Net Worth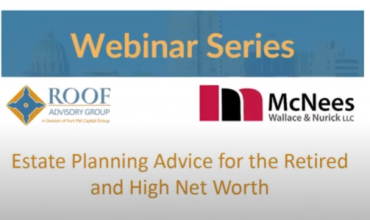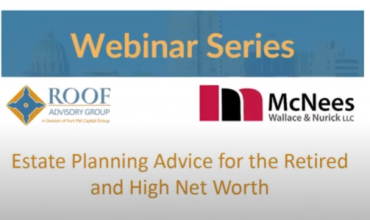 When is the best time to gift your house to someone? What tax situations will your children run into with a gift from you? What can you gift a child while still alive? Our recent webinar on estate planning for retirees and high net worth individuals answered all of those questions and many, many more.
Brad Newman, our lead investment advisor located in Harrisburg, moderated the informational webinar with special guest Vance E. Antonacci, Esquire, Chair, Estate Planning Group at McNees Wallace & Nurrick LLC. Vance shared that every estate plan is a blank slate, so you can account for any variables you want in the plan.
Here are some of the specific questions covered in this virtual event:
What are the current popular or effective estate planning opportunities?
Should clients be reviewing their estate plans?
What roles do charitable giving play right now?
Will the upcoming presidential election impact my plan?
Should I be making gifts to my children and grandchildren?