Should I Sell My Business
Fort Pitt Capital Group
in
Webinar
24 March, 2023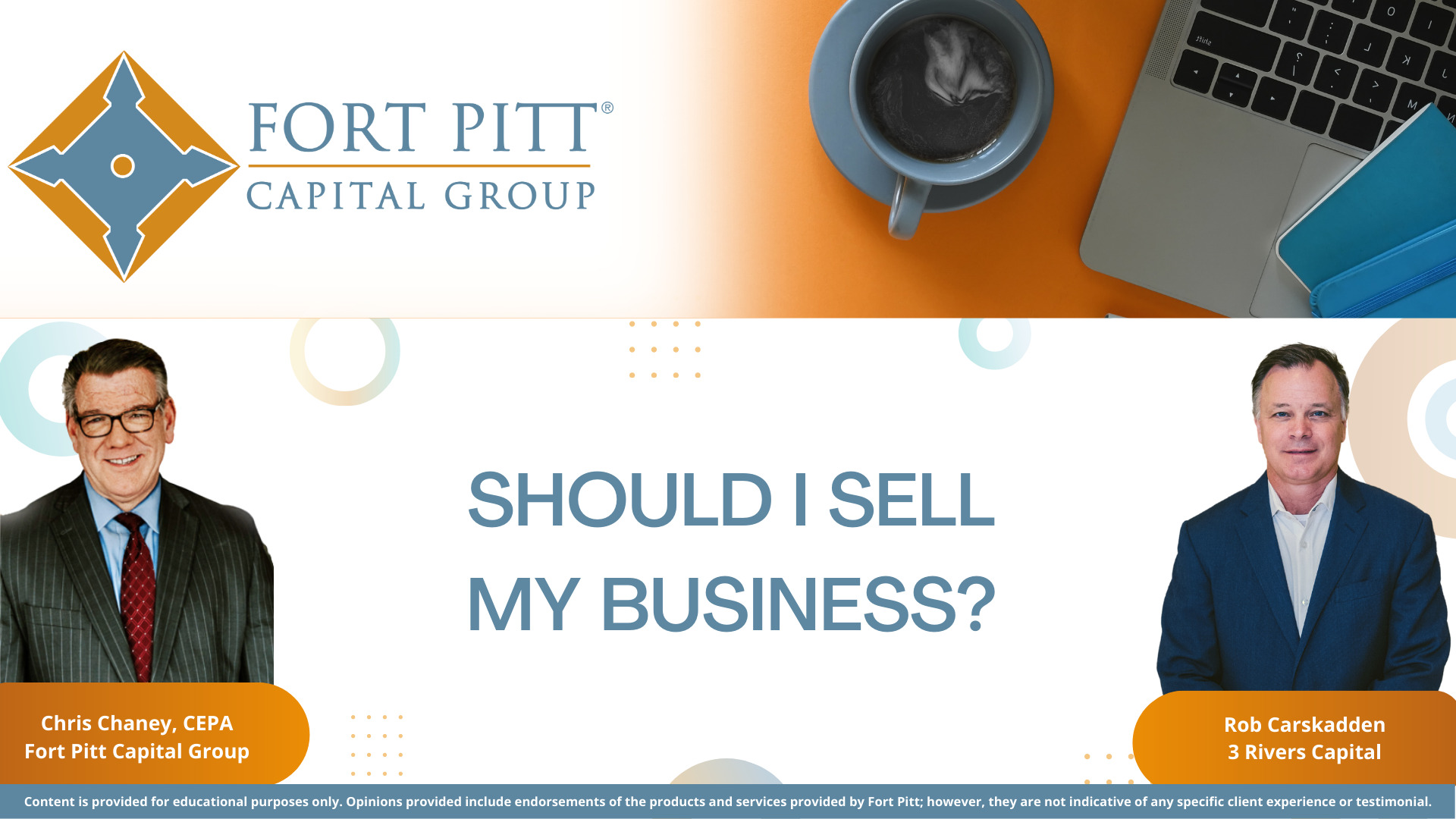 Join 3 Rivers Capital's Managing Partner, Rob Carskadden, and Fort Pitt's Financial Advisor and Certified Exit Planning Advisor, Chris Chaney, as they discuss the financial, emotional, and social issues you need to address when selling your business. They will cover a range of considerations, including:
Reasons to sell
Reasons not to sell
Personal and emotional implications
Social consequences
Financial considerations
Alternatives to selling
*Content is provided for educational purposes only. Opinions provided include endorsements of the products and services provided by Fort Pitt; however, they are not indicative of any specific client experience or testimonial.